News
RealTruck Launches Apparel Line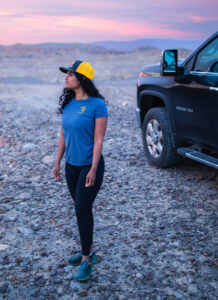 RealTruck has launched a new apparel line, the truck parts and accessory manufacturer announced.
The new line will be available for purchase at Easter Jeep Safari during the last two days of the Moab, Utah event.
"RealTruck wants to inspire people to get outdoors and get off-road to take on all of life's adventures," said Stephen Cleary, director of lifestyle apparel and accessories. "Each piece of apparel and headwear is designed to make it easy to explore and move, no matter what it is you may be doing. Our Wrench Collection of tees, hoodies and headwear is inspired by and designed for every person who loves to work on and upgrade their truck. We believe it is destined to become your new forever favorites."
The apparel and accessories collection includes five T-shirts, three hats and one hoodie, as well as an assortment of custom-designed graphic stickers for outdoor enthusiasts, the company said. Each T-shirt option will be offered in both male and female styles. Many of the items are already on RealTruck's apparel page and all will be available upon the conclusion of Easter Jeep Safari.