News
RealTruck Continues Support of Building Homes for Heroes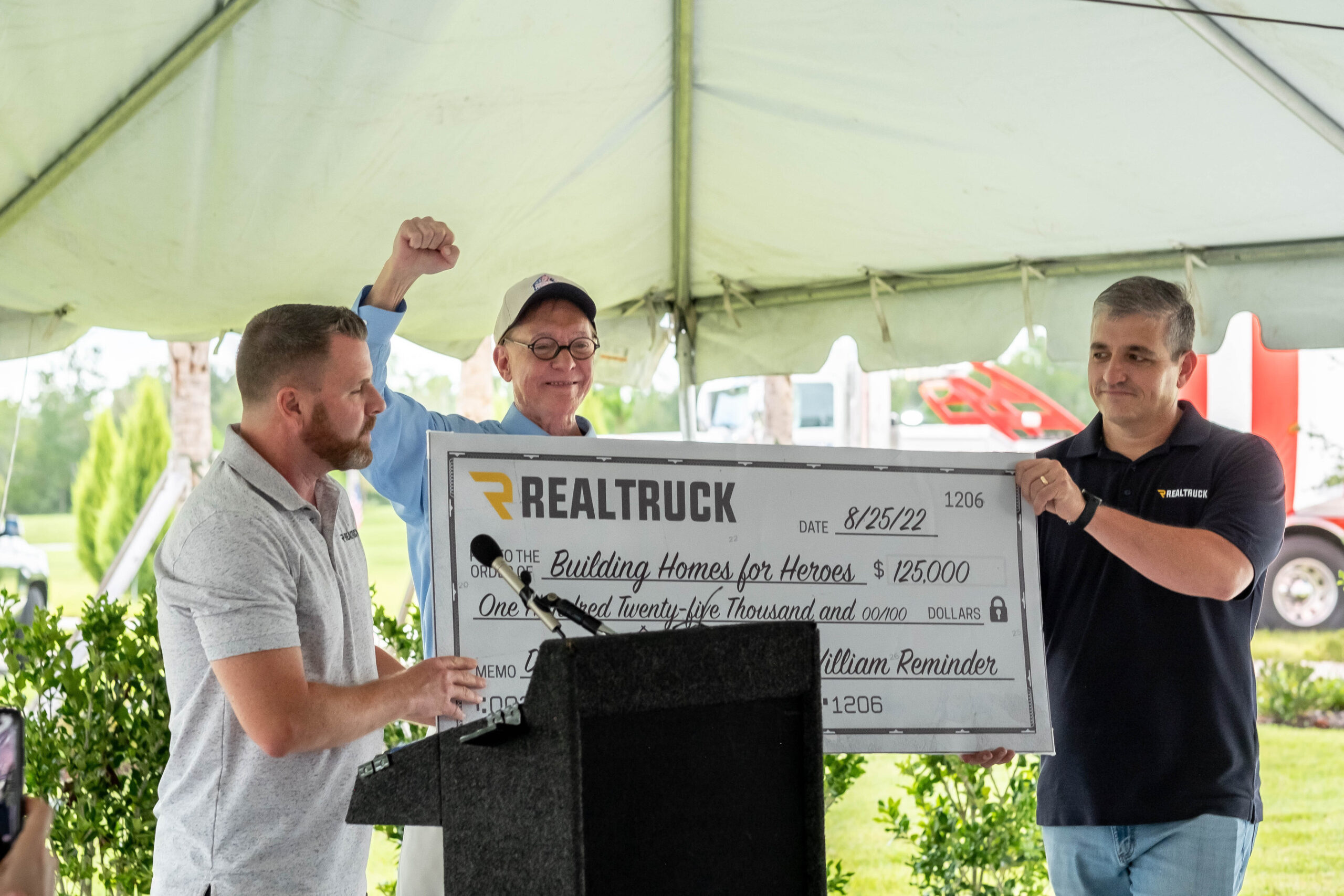 RealTruck is continuing its support of Building Homes for Heroes by aiming to provide U.S. veterans with 11 mortgage-free homes from Sept. 11 to Nov. 11, the company announced.
"It's imperative as a nation we honor and remember those who lost their lives on 9/11, as well as those who've served and currently serve in our armed forces," said Tony Ambroza, chief growth officer at RealTruck. "Our organization is so proud of the relationship we have with Building Homes for Heroes. It's both an honor and a privilege to support individuals and families who've gone through extremely difficult times due to the sacrifices they've made for our country," he added.
In addition to the annual donations made by the company, RealTruck gives its 5,000 employees the opportunity to allocate a portion of their weekly paychecks to Building Homes for Heroes, in which RealTruck matches dollar for dollar up to any amount, the company said. RealTruck will also offer volunteer days where willing employees will assist with painting and landscaping, in particular.
Throughout the five-year relationship, RealTruck has donated over $1 million to Building Homes for Heroes, the company said.
Building Homes for Heroes was founded by Andy Pujol, who volunteered in the search and rescue efforts on September 11, 2001.
"21 years ago, we made a promise that we would never forget. We are proud to say we've lived up to that promise thanks to the support that we receive from patriotic companies like RealTruck," said Pujol, CEO of Building Homes for Heroes. "For the fifth straight year, we will build 11 homes in 11 weeks between 9/11 and Veterans Day in honor of all we tragically lost that fateful day. Together, we are all building better and brighter lives for our nation's heroes, while making our communities and country a better place for all to see."
Building Homes for Heroes has built and donated 303 mortgage-free homes since its inception in 2006. The organization dedicated its 300th home on Sept. 10 to Army Spc., Jonathan Merchant, in North Lake, Texas, the organization said, and will celebrate this and other milestones at its annual gala in New York City on Veterans Day.