News
Real Deal Steel Celebrates 10th Year in Business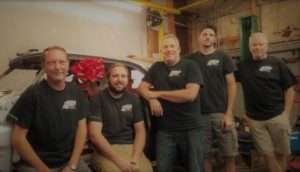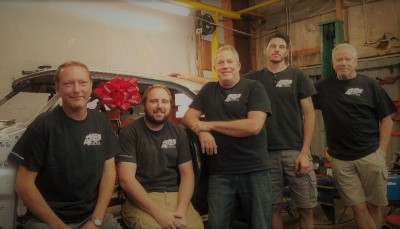 Real Deal Steel is celebrating both its 10th year in business and reaching the milestone of 1,000 reproduction steel bodies shipped to customers around the United States and the globe, the company announced.
Joe Whitaker and Randy Irwin founded the company in February 2011 when they began building all-new-steel Tri-5 Chevy bodies. After a couple of years, first-generation Camaro coupes were added. Then a 1966-67 Chevy II Nova hardtop. And in 2019, 1970-1973 Camaro bodies and first-gen Firebirds joined the lineup.
Over the decade, the parts and accessories business has expanded dramatically, as did industry awareness of Real Deal Steel, the company said. A '56 Chevy convertible body was featured on Chop, Cut, Rebuild. A Chevy II Nova body was used as the basis of the current Goodguys giveaway car. A '55 body was featured in Hot Rod Magazine's Week to Wicked series. A '67 Nova body turned into a street and strip performer by Hot Rods by Havlick is this year's Midwest Drag's drive-n-drag event giveaway vehicle.
Real Deal Steel bodies have been shipped to all 50 states and 16 countries, including: New Zealand, Australia, India, England, Germany, Sweden, Switzerland, Cuba, Canada, Brazil, Indonesia, Turkey, Norway, the Bahamas, Belgium and South Africa.
"We continue to enjoy the classic car industry in two different ways," Whitaker said. "First and foremost, as enthusiasts where we continue to own and build our own cars and secondly as a successful and ever-growing business. We still have more fun doing this than we should be allowed to."