News
Ray Evernham Acquires Performance Shock Absorber Manufacturer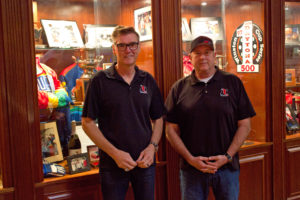 NASCAR Hall of Famer Ray Evernham has acquired JRi Shocks.
JRi Shocks founder, Jeff Ryan, will continue to play a leading role in the organization as a partner and vice president of engineering.
"Since retiring from the competition side of NASCAR, I have been itching to find an opportunity to continue using my experience in business and engineering, so when JRi was presented to me it was a natural fit," said Evernham, CEO and president of JRi Shocks. "I have worked with Jeff Ryan for more than 30 years and have always known he was one of the most innovative shock designers in the motorsports industry, but what really drew me to JRi is the work Jeff and his team are doing outside of racing. From street performance to off-road, they are creating some of the most functional, highest quality shocks on the market. I am really looking forward to working with Jeff to take JRi to the next level."
Evernham will be heavily involved in all areas of JRi's business, including marketing and sales strategy, new product design, and operations. JRi will focus on better serving its existing customer base, expanding product offerings in current markets, and continuing to gain market share in the aftermarket shock industry, according to the company.
"With Ray Evernham as the owner and with same shared disciplines, JRi will be able to focus on product innovation and achieve our ultimate goal of delivering the best products and services to our customers," Ryan said. "I am looking forward to writing JRi's next chapter while building on our current performance with a dedicated team in place that has been chosen to pilot the future trajectory of the company."
JRi Shocks' new headquarters will be located at 115 Eastbend Court in Mooresville, North Carolina.