News
RANDYS Worldwide Promotes Delapenha to National Sales Director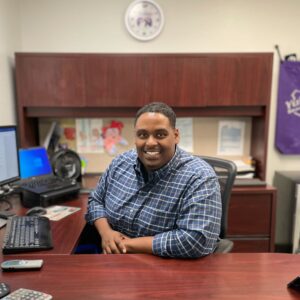 RANDYS Worldwide has promoted Andrew Delapenha to national account director, the company announced
Delapenha began as a sales account manager with RANDYS in 2013. After six years with the company, he moved on to multiple positions with the University of Washington and Boeing, the company said.
"Both opportunities allowed me to grow as a leader with two of the largest companies in the state of Washington," said Delapenha. "What I found missing was the opportunity to affect change in these bigger companies. I could never have learned what I did without making these moves, and the ability to bring this knowledge back to RANDYS has been rewarding. Having the product knowledge and now the ability to run with RANDYS and contribute to the growth in this capacity has been rewarding.
"Sometimes the job here is just like the channels we sell to: one day you're in the [woods] or climbing rocks, and the next day, [you're] off to the races."
"As RANDYS continues to grow in distribution and brands, considering the partnership with ICON Vehicle Dynamics, Dynatrac, Zumbrota Drivetrain and Carli Suspension, having a veteran grow in to this position is a direction the company takes seriously," RANDYS Worldwide representatives said.