News
Ram, Wolverine Clothes Line Celebrates Skilled Workers
Collaboration aims to inspire the next generation…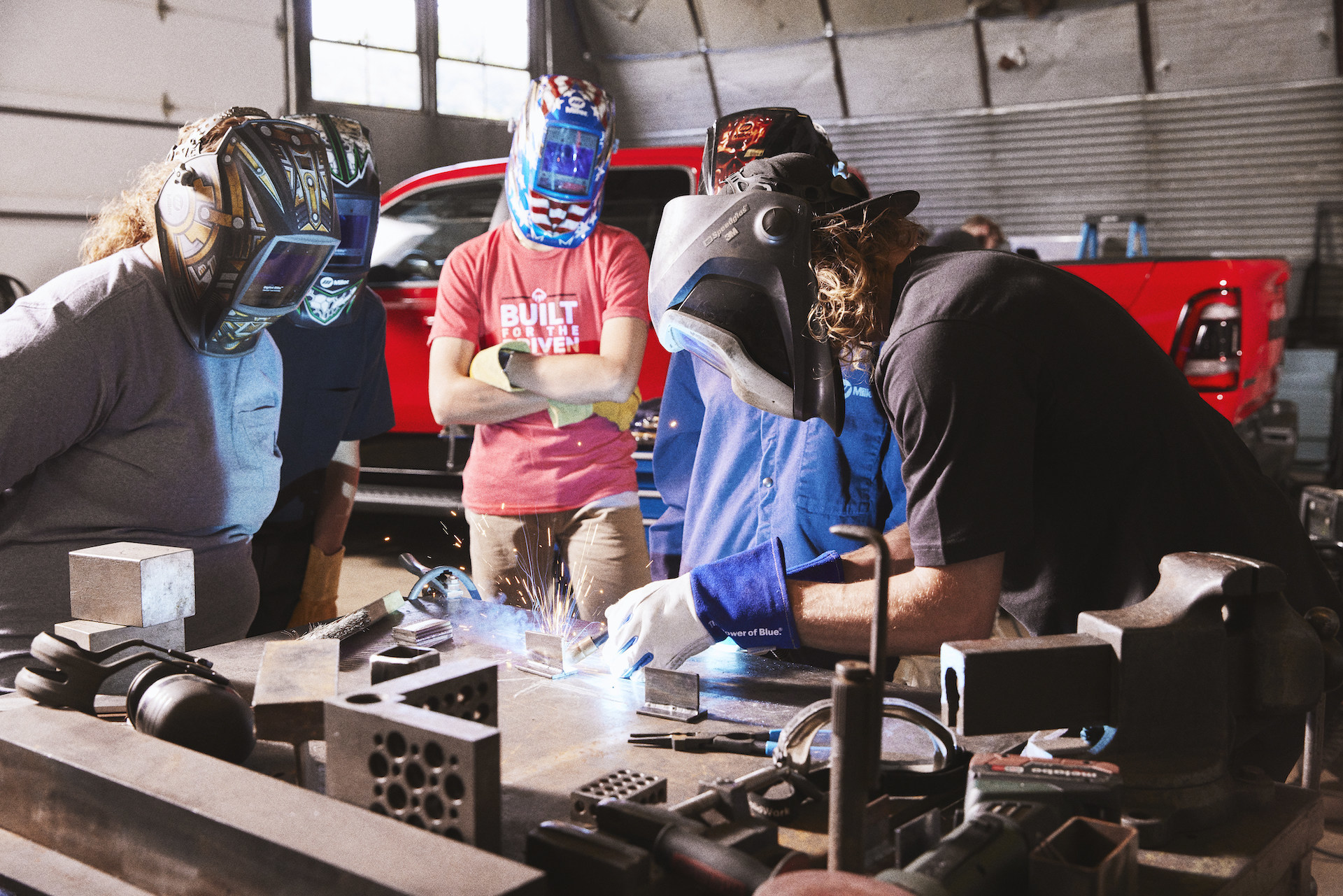 Work brand Wolverine and the Ram truck brand recently announced a second exclusive collaboration aimed at benefiting the skilled trades.
To recognize the hard work, integrity and dedication of workers, both brands have come together on a limited edition Built for the Driven collection that features American-made boots, clothing, and accessories.
"Our collaboration with the Ram truck brand has seamlessly allowed us to connect to existing and new consumers with our unique and purposeful product," says Scott Schoessel, VP of marketing at Wolverine. "Though most importantly, this co-branded collection is helping to inspire the next generation of skilled tradespeople to develop their careers and close the skilled trades gap that continues to exist in our country today."
Alongside two work boot styles of the Wolverine x Ram Tradesman Safety Toe boot and cobranded socks from the 2021 collection, the new Built for the Driven collection includes the addition of a graphic T-shirt, sweatshirt and beanie. Each item is designed to reflect the quality and craftsmanship the brands are known for to encourage the next generation of skilled tradespeople to pursue their passions, the companies note in an introduction.
"Together with Wolverine, we're excited to release our second licensed collection Built for the Driven to create more awareness around educational opportunities in the skilled trades workforce," says Marissa Hunter, senior vice president of marketing, Stellantis North America. "From the thoughtfully designed work boots to the graphic tees, this collection is designed to educate and empower young men and women entering the workforce about the many reputable career occupations available in skilled trades."
As part of the launch, Wolverine is donating $75,000 to the SkillsUSA Hope Fund that's providing equitable access to opportunities for more youths to pursue skilled trade careers. The Wolverine and Ram partnership was built on the brands' joint missions to support educational opportunities around the skilled trades, extending from Wolverine's long-standing Project Bootstrap platform.