News
Radical Motorsport Appoints Graham Rahal Performance as Newest US Dealer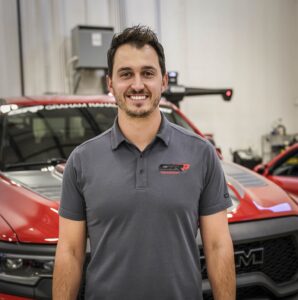 Radical Motorsport has appointed Graham Rahal Performance as its newest official U.S. dealer, the racecar manufacturer announced.
Owned by NTT IndyCar Series driver Graham Rahal, Radical USA Indianapolis will operate out of Graham Rahal Performance in Brownsburg, Indiana. First opened in 2017, the performance shop now offers a variety of services for vehicles across both Indiana and Ohio.
Radical USA Indianapolis will provide for customers of the Radical racing program, motorsport enthusiasts wanting to take the next step in their racing career or those wanting to indulge in their track day hobby, the company said. In conjunction with both Graham Rahal Performance and Rahal Paint Protection, Radical USA Indianapolis will offer spare parts, transport, maintenance, wrapping, performance and sales enquiries across both Ohio and Indiana. It will be the tenth Radical Motorsport dealer in North America.
"Radical is a highly regarded global motorsport brand, and through our partnership, Radical Indianapolis will be able to provide customers with the best performance for their dollar," said Rahal. "Through each stage of our services, the highly skilled team at Radical Indianapolis and Graham Rahal Performance will ensure the racecars are at peak performance when taken to the track, and that the customers have an elevated experience during their time with us.  We are excited to add this venture to our growing portfolio."
"I have worked with Graham Rahal since his early days in Formula Atlantic, and I've watched both Graham and his brands grow to become a staple in motorsports in North America," said Radical Motorsport Business Development Manager Jeff Barrow. "With GRP being based in Indianapolis, the center of speed, and Graham's strong family heritage in Ohio, it made perfect sense to bring his group into the Radical family of dealers. We look forward to working with him and his wider team to solidify Radical as the brand of choice for motor enthusiasts across the States."