News
Radford Racing School Sponsors Former Student in USF2000 Series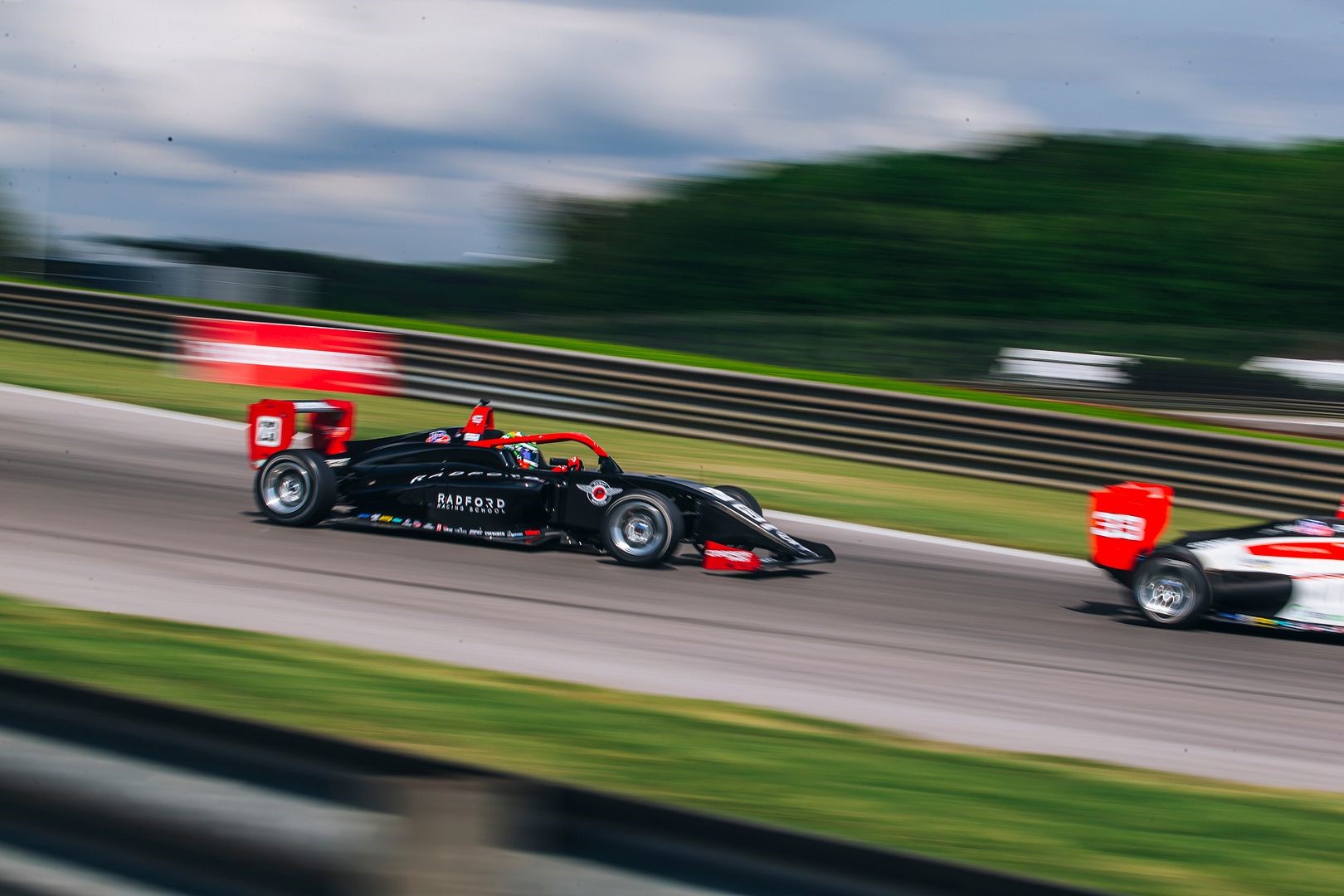 Radford Racing School will be supporting Jace Denmark and the Pabst Racing team in the Cooper Tires USF2000 Championship with a newly branded Radford Racing School Tatuus USF-22, the racing school announced.
Denmark was trained at Radford Racing School to prepare for the 2021 season, the school said, participating in private F4 classes with Radford's team of professional instructors. He started classes at Radford Racing School two years ago, at 15, training in Dodge SRT vehicles to graduate from Radford's Advanced Road Racing course.
"It's an honor to be backed by the world's premier driving and racing school," said Denmark. "I can feel the advantage I gained from the Radford curriculum, world-class instructors, advanced vehicles, and that legendary track."
"Jace has a huge career ahead of him," said Radford Racing School General Manager Mike Kessler. "We're thrilled to sign on with a such a rock-solid individual and look forward to being a part of his future wins."
Denmark is a resident of Scottsdale and is also sponsored by Metal Works Custom Fabrication. In 2021, he finished 11th in his rookie USF2000 championship season, with 10 top 10s and a season-high third overall on the oval at Lucas Oil Indianapolis Raceway Park. He made his open-wheel car racing debut in a one-off F4 U.S. Championship powered by Honda weekend at VIR, notching a best finish of seventh. He is also two-time champion in Legends Car Silver State Championship, SKUSA, Rok Cup karting events, and U.S. Pro Kart Series nationally and internationally. He was a top Team USA driver in the Rotax Max Challenge Grand Finals in Italy and Rookie of the Year in the Legend Car Silver State Championship.