News
RacingJunk.com Partners With IWMA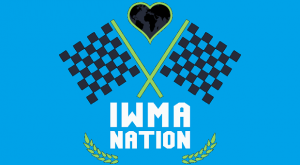 RacingJunk.com, online racing and performance classified site, has announced a partnership with the International Woman's Motorsports Association. The co-marketing partnership between the two organizations aims to promote greater awareness of IWMA content and events, while broadening RJ's reach to IWMA members who can benefit from its services. This also marks the second partnership with a women-based organization RacingJunk has signed on this year.
Founded in 2017, IWMA aimed to connect and celebrate females of any age involved in any capacity of motorsports, now or in the past. Two years later, IWMA now organizes female-focused events throughout the US, produces a weekly podcast and publishes a monthly digital magazine.
"I am so excited to partner with Racing Junk, the official classifieds for the IWMA! Any time motorsports businesses can partner together to grow, it is a win-win for everyone," said Melinda Russell, founder and CEO of IWMA.