News
RacingJunk Launching Weekly Virtual Cruise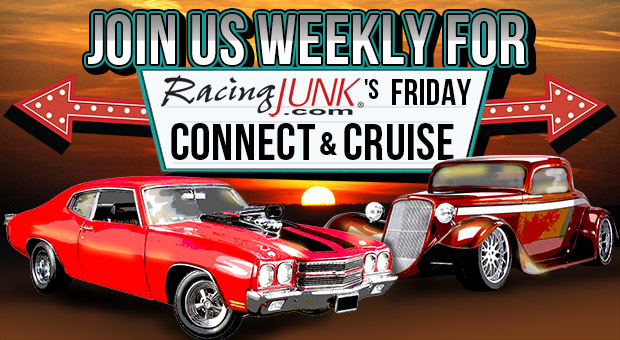 Every Friday from now until Labor Day, RacingJunk.com will be hosting a virtual cruise, the online classified hosts announced.
Called the Connect and Cruise, participants will post pictures or video of their cars at local car shows, cruises or track days and send them to RacingJunk to share.
Every Friday RacingJunk will host the Connect and Cruise on its social media channels where participants can post their entry. The following Monday, all entries will be posted directly to the RacingJunk website, which will include the announcement for that week's Best in Show winner.
How to enter:
Reply directly to RacingJunk's social media posts.
Using the #RJConnectandCruise on social media platforms.
Replying to the form found here.
When replying on social media or using the hashtag, organizers ask that participants include some info about the car, such as year/make/model.