News
RacingJunk Hosting March Madness for Cars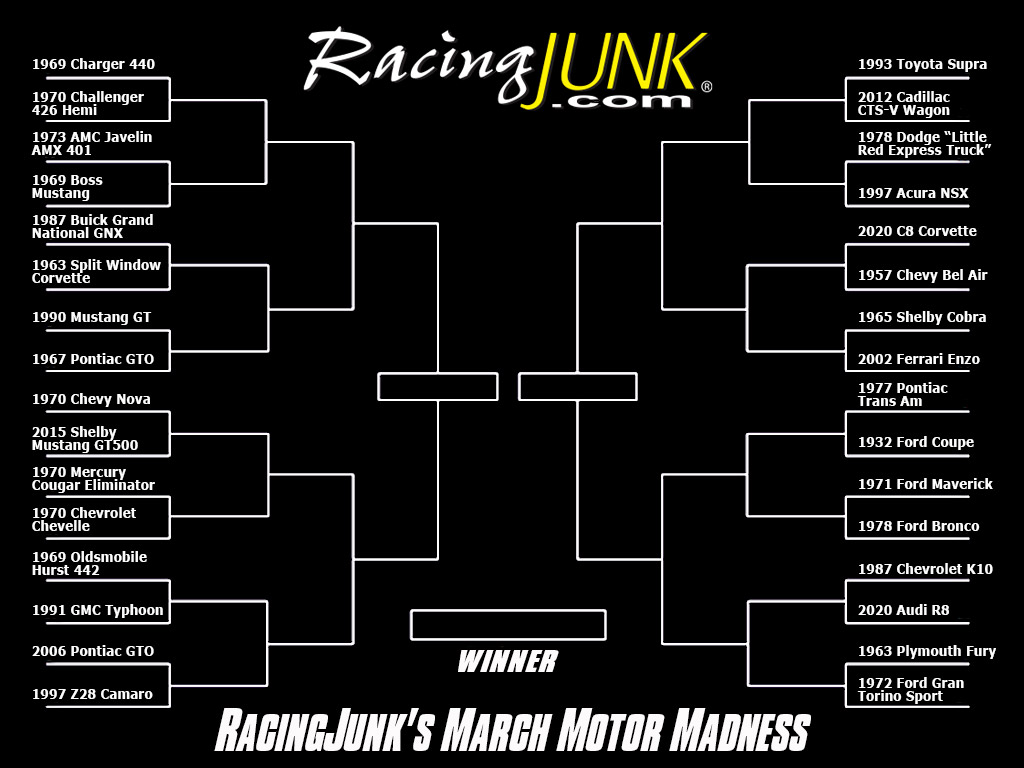 There may not be NCAA March Madness this year, but RacingJunk.com is giving gearheads a way to scratch that competitive itch with March Motor Madness.
The online vote pits 32 cars against each other, including everything from a 2020 Audi R8, to a '57 Chevy, with the aim of finding the one car that users would like to see in their garage, whether it be for local car shows, Sunday cruises, track days or even daily driving.
Click here to head over to RacingJunk and cast your vote.