News
RacingJunk.com Renews Partnership with New Smyrna Speedway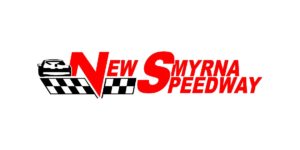 RacingJunk.com has extended its partnership with New Smyrna Speedway, the online racing classified site announced. The two organizations will once again join forces for a cross promotional marketing program extending into the 2021 race season.
New Smyrna Speedway (NSS) is a high-banked, half mile paved oval located just five miles west of New Smyrna Beach, Florida.
"New Smyrna Speedway is proud to announce the continued partnership with RacingJunk.com. We are a big supporter of the automotive classifieds industry and we encourage not only our race teams, but race teams all across the country to use the phenomenal service RacingJunk.com has to offer. We look forward to continuing this relationship and want to remind everyone to visit your local short track each weekend to support local racing," said Daniel Beasley, marketing director at New Smyrna Speedway.
"Working with New Smyrna Speedwayy has been a real pleasure," Mark Menadier, RacingJunk's business development manager said. "Throughout the partnership, New Smyrna and it's fan base have consistently shown up for us both through digital and on-site promotions. This relationship is a true partnership and we're glad to continue."