News
RacingJunk.com Plans 'No Shows, No Problem Virtual Trade Show'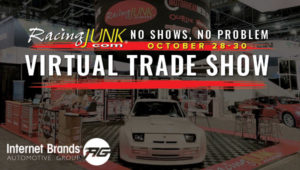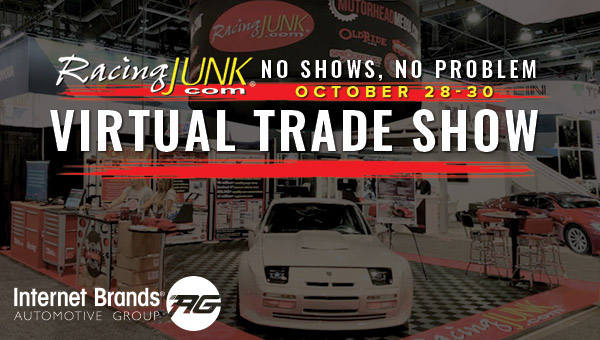 RacingJunk.com, an online race and performance classified site, has announced that it will be hosting the "No Shows, No Problem Virtual Trade Show," scheduled for Oct. 28 – 30.
Inspired by both the lack of live events over the summer and the change of the in-person SEMA Show to a virtual marketplace experience, show organizers said, the "No Shows, No Problem" virtual show, organizers said, is a chance for businesses to share new or popular products with consumers and businesses, gain insight into current marketing practices and help celebrate the enthusiast automotive audience.
The virtual show will feature multiple Product Showcases, original vehicle builds and an online car show, as well as educational webinars, live streamed industry-specific panels and Q&As, dedicated forum posts, editorial galleries and product reviews, virtual meet-ups, giveaways and more.
"We'd been brainstorming ideas for a virtual show throughout the summer, building on some of our other virtual efforts including webinars and online car shows. The day that SEMA announced its cancellation we knew we wanted to pull the trigger on a show," explains Jim Sweener, director of sales and business development for the Internet Brands Auto Classifieds vertical. "After a summer of necessary cancellations of races, car shows and other enthusiast events, SEMA represented something for all of us to look forward to. And while their virtual manufacturing showcase will be a great opportunity for B2B to still do business, RacingJunk and the Auto Communities wanted to offer businesses and consumers a chance to celebrate the industry that is still hanging on and finding new and innovative ways to function."
To learn more about participating as a vendor or an attendee, contact jsweener@internetbrands.com or visit the No Shows, No Problem Save the Date page.