News
Racing Pikes Peak with Red Line Synthetic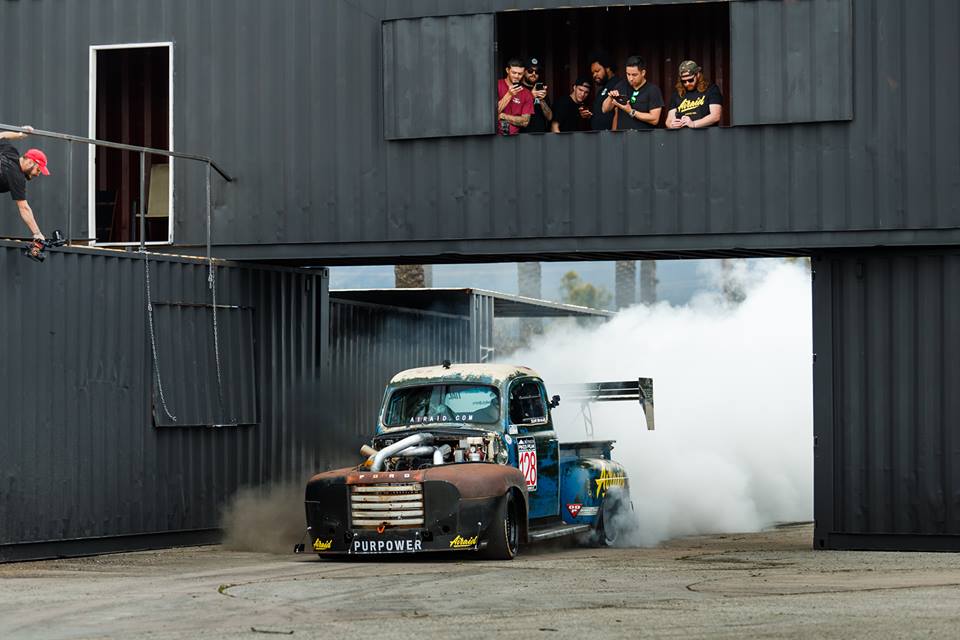 Red Line Synthetic Oil will support three competitors during the 97th running of the Pikes Peak International Hill Climb. The vehicles include RealTime Racing's 2019 Acura TLX GT, BimmerWorld's BMW M4 and Scott Birdsall's 1400-horsepower 1949 Ford F1 truck, affectionately named Old Smokey.
Red Line Synthetic Oil will provide products and technical expertise to the racers and their respective teams before the event takes place on June 30.
The Pikes Peak International Hill Climb is one of the most difficult races in the world. The 12.42-mile race features more 156 turns as competitors climb 4,720 feet of elevation, from 9,930 feet to 14,115 feet. Due to the altitude, it is common for racers to lose as much as 30 percent of their engine power before reaching the top due to the thinning air.
Peter Cunningham and the RealTime Racing team are back at the Pikes Peak International Hill Climb with their Acura TLX GT car this year to defend their 2018 Pikes Peak Open Class title. Red Line Synthetic Oil has been a sponsor of RealTime Racing for 26 years and supports the team's efforts in SRO America's Blancpain GT Championship and the Pirelli World Challenge.
"We're looking forward to running our RealTime Acura TLX at Pikes Peak this year as we aim to defend our title," said Cunningham, team owner of RealTime Racing. "We've been working with Red Line Synthetic Oil for over a quarter of a century and we're extremely happy with their products. Races like Pikes Peak are extremely hard on the cars and their motors so we take comfort in knowing that our oil offers us the maximum level protection possible."
James Clay, President of BimmerWorld, has run Red Line products in his vehicles for 22 years. The team's car is a BMW M4, built by BMW Motorsport to GT4 specs and topped off with Red Line oil.
"This is our second year coming to the mountain after our first attempt in 2017 with our E92 M3. We were able to take our key learnings from that car and apply them to the M4 you'll see this year," Clay said. "When it came to choosing oil for this year's car, Red Line oil was the obvious choice due to its ability to handle anything we can throw at it. We've been running their products for years in our racing cars and it's what we consistently recommend to our BimmerWorld customers."
Red Line also will sponsor Scott Birdsall and his 1949 Ford F1 Truck, Old Smokey, as he makes his second attempt at conquering the mountain. Last year, the 1,400-horsepower, diesel-powered truck ended up withdrawing due to mechanical problems, but Birdsall and his team have returned this year with no intention of giving up. Filled with Red Line Synthetic Oil lubricants and additives, the truck will take on the course in the Exhibition Class.
"We are thrilled to support these drivers as they attack the mountain in what is one of the most difficult races in the world," said Michael Andrew, director at Red Line Synthetic Oil. "When Red Line was founded in 1979 our focus was to provide racers and enthusiasts with the highest quality lubricants available. That's why we create synthetic oils and advanced additives using the world's finest base stocks and additives so racers, enthusiasts and DIYers alike can rest assured their vehicles are receiving only the highest quality fluids."
Visit redlineoil.com for more information.