News
RaceDeck Partners with Show to Find 'Coolest Garage on TV'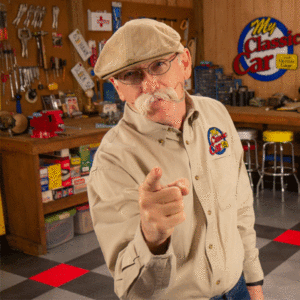 RaceDeck Garage Floors and the TV show My Classic Car have partnered together to host the Coolest Garage on TV contest. Eligible participants with a RaceDeck Garage Floor and one (or many) cool cars are encouraged to enter, with the grand prize winner and garage being featured on an episode of My Classic Car.
Dennis Gage, host of My Classic Car, and his crew will be travelling to personally tour and film the winning garage for a segment to air in 2020. Contest entries-including description of the garage, photos and/or video-must be submitted by Oct. 14. The grand prize winner will be announced via Facebook live at the 2019 SEMA show in Las Vegas.
"Over the last 20-plus years we have seen so many amazing garages from our RaceDeck customers and now we are excited to have one of them featured on the longest running hit car show My Classic Car with Dennis Gage. We can't wait to see all of the cool rides and cool garages that will be submitted for this first-of-its-kind contest," said Jorgen Moller, RaceDeck CEO.
RaceDeck floors are made in the U.S. The company has been a partner of My Classic Car for more than 10 years.
My Classic Car, currently in its 23rd season, follows Gage to view major classic automobile shows and collections. The show currently airs on MotorTrend.
Click to learn more information about the Coolest Garage on TV contest.