News
Race Track Business Conference Date Announced
National Speedway Directory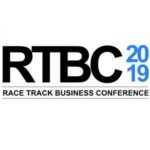 has announced that the 2019 Race Track Business Conference will be held on Wednesday, Dec. 11, 2019 at the Performance Racing Industry Show in Indianapolis, Indiana.
The eighth annual Race Track Business Conference will be returning to the Indiana Convention Center. The three-day PRI Trade Show begins on Thursday, December 12 and continues to Saturday, December 14, 2019. The PRI Trade Show is the largest gathering of racing professionals in the world, with 40,000 buyers from 70 countries in attendance and over 1,200 companies exhibiting the latest advances in racing technology.
Industry leaders from across racing will be among the expert presenters.
Additional information on session topics and speakers will be announced over the next few weeks.
The cost to attend RTBC-2019 is $250. This cost includes lunch and admission to the PRI Trade Show.