News
Quick Time Performance Moving to New Location
Quick Time Performance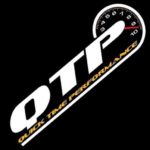 has announced that the company is expanding its facilities and moving operations to a larger facility in South Carolina.
Due to the move, the company will cease taking orders after Sept. 1 in order to facilitate the move, the company said, and any orders given after this date will not be guaranteed for delivery until the moving process has been completed. All drop ships will be suspended after this date and until further notice. The company anticipates that it will re-open at its new location approximately the first week of October.
QTP's website will remain available for product information and staff will be available via email to answer any questions during the transition.
QTP's new address:
Quick Time Performance
194 Old Roebuck Road
Moore, South Carolina 29369