News
Quadratec Seeking Employees for Nevada Contact Center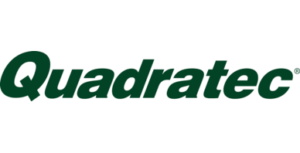 Quadratec is searching for Jeep enthusiasts with customer service experience to staff new contact center positions based around the Sparks, Nevada area, the company announced.
"We are excited to offer this opportunity for job seekers to join our family," said Rhory Wright, Quadratec's talent acquisition specialist. "We are the experts in Jeep parts and accessories, and the only thing we care more about than Jeeps is delivering a mind-blowing customer experience. So we are looking for talented Jeep-focused applicants to help us seriously expand our service efforts."
Full-time contact center positions will be remote and are slated to begin on Feb. 1. All training and equipment will be provided by Quadratec. Contact Center Specialist duties include building sustainable relationships and engaging customers who are placing or inquiring about orders, requesting product information or need general assistance through incoming calls, emails, online chats and social networks, the company said.
For more information on Contact Center positions, contact employment@quadratec.com