News
Quadratec Reveals Gladiator Giveaway Winner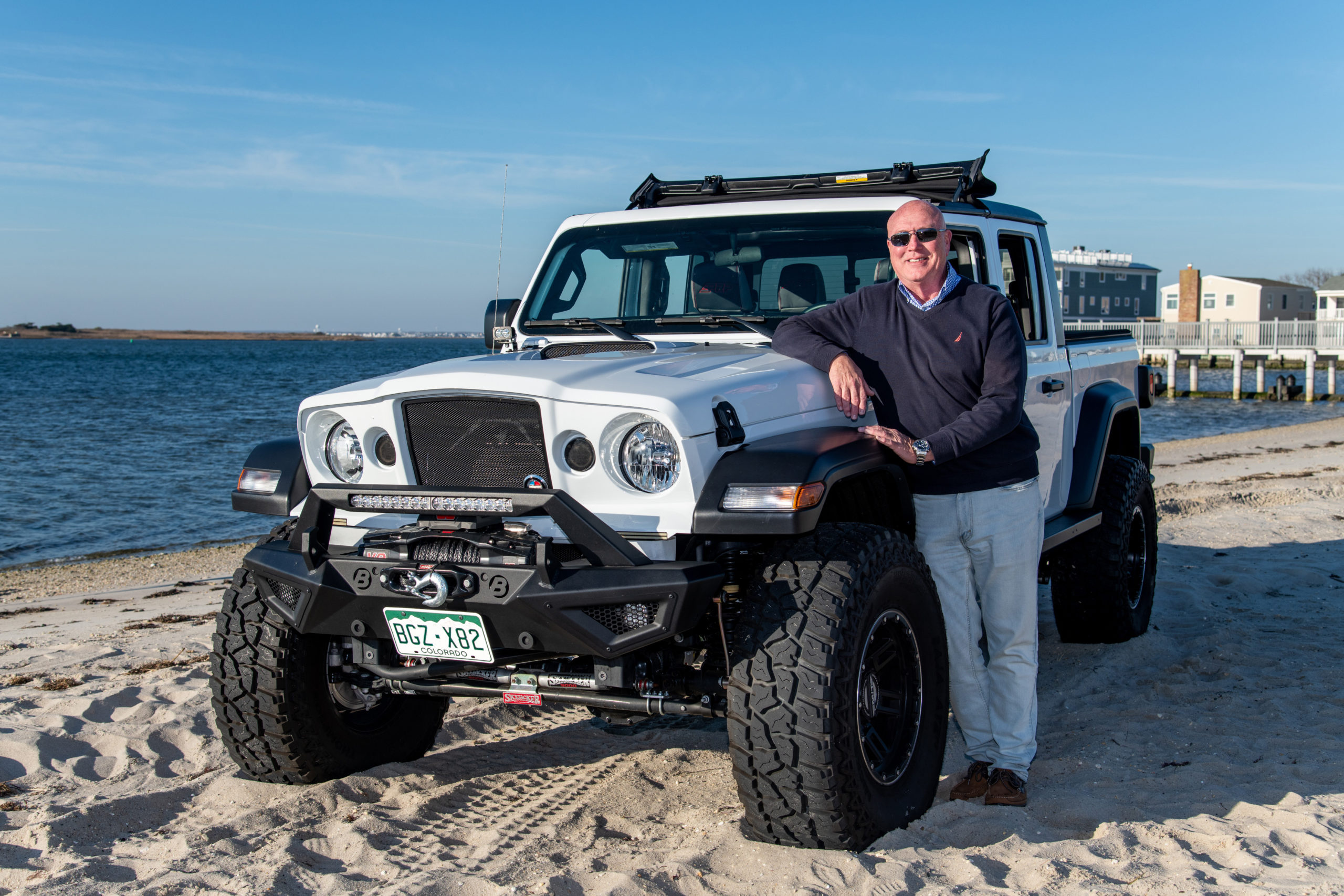 Quadratec, a retailer of parts and accessories for Jeep vehicles, along with Bestop, a manufacturer of Jeep soft tops and accessories, have unveiled the winner of their 2020 Jeep Gladiator Giveaway, the companies announced.
Bob Mernar, from Long Beach Island, New Jersey, was randomly selected for the grand prize following a six-month promotional period that saw more than 500,000 entries.
"I never really enter contests, but I saw the older Gladiator front grille on this one in an advertisement and thought it looked really cool, so that was the hook for me," Mernar said. "I was shocked when I got the call, and amazed. Everyone from Quadratec and Bestop has been so nice and helpful through this entire process, and I think they were just as excited to give it away as I was to win."
The Quadratec and Bestop 2020 Jeep Gladiator Giveaway ran from mid-March through mid-September, and each company accepted one entry per person each week.
"We're excited to have partnered with our longtime friends at Bestop to help find a home for this unique vehicle," said Quadratec CMO Ralph Mondeaux. "This giveaway had one of the largest responses we've ever seen, and we can't wait to see what Bob has in store for his new Gladiator."
The modified giveaway Jeep Gladiator displays numerous Bestop-branded products including Granite-series front and rear bumpers, a Sunrider for Hardtop, EZ-Roll soft tonneau cover, PRP front and rear seat covers and Baja Designs lighting.
"Our team put a lot of work and pride into this one-of-a-kind Gladiator build; it features the most premium accessories available from Bestop, Baja Designs, PRP Seats, Tuffy Security Products and others," said John Larson, CEO of Bestop Premium Accessories Group. "We were proud to work with our long-time partner Quadratec to award it to one very lucky winner."
The Gladiator also features a unique 1960s throwback Kaiser front end by Innovative Auto Creations, while industry partners from Baer Brakes, Insane Audio, Mickey Thompson, Rockslide Engineering, Skyjacker and Warn supplied product to give the vehicle additional off-road credentials.