News
Quadratec CEO Included on List of Top Philadelphia Executives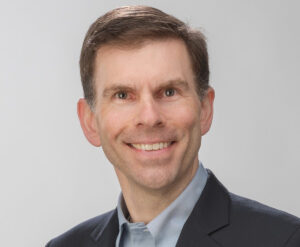 Quadratec Inc. CEO Ted Wentz has been recognized as a 2022 Philadelphia Titan 100 by Titan CEO, the company announced.
The program recognizes Philadelphia's top 100 CEOs and C-level executives, using benchmarks that include exceptional leadership, vision and passion, the company said.
Collectively the 2022 Philadelphia Titan 100 and their companies employ upwards of 70,000 individuals and generate over $14 billion in annual revenues, Titan said.
"I am humbled and honored to be part of the Philadelphia Titan 100," Wentz said. "It is exciting to be part of such an innovative and dedicated group of leaders right here in our great community. I look forward to learning from all of them."
Wentz has served as Quadratec's CEO since October 2017 and is a member of the Specialty Equipment Market Association's Board of Directors. He also holds a seat on the University of North Carolina's Kenan-Flagler Business School Family Enterprise Center Board of Advisors.
All Titan 100 CEOs are first nominated and then must demonstrate specific and tangible contributions to the growth of their companies through high-level leadership and influence in their field to receive the award, the company said.
This year's honorees will be published in a limited-edition "Titan 100" book, profiled online and have the opportunity to connect with other honorees throughout the year at specific events.
The Philadelphia region includes Southeastern Pennsylvania, South Jersey, South Central Pennsylvania and Delaware.
"The Titan 100 are shaping the future of Philadelphia's business community by building a distinguished reputation that is unrivaled and preeminent in their field," said Jaime Zawmon, president of Titan CEO. "We know they will have a profound impact that makes an extraordinary difference for their customers and clients across the nation."