News
Quadratec Celebrating 'Winter Heroes'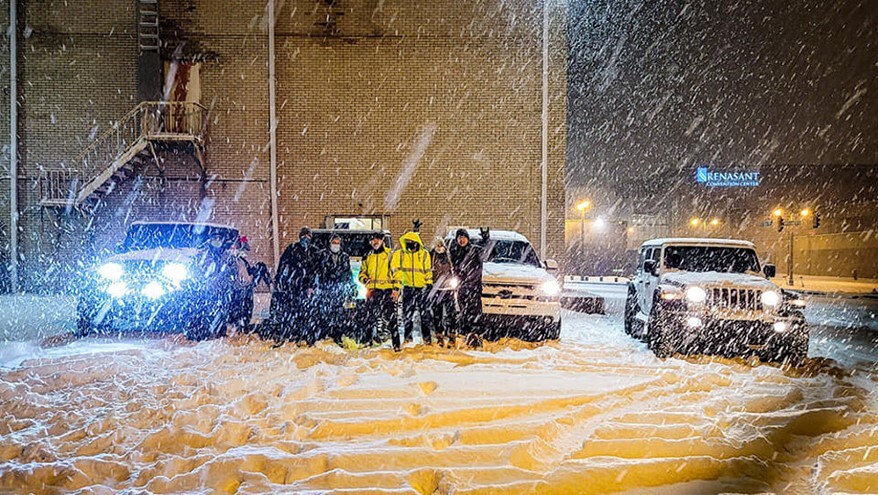 Quadratec, an independent Jeep aftermarket parts and accessories retailer, has kicked off its new Winter Heroes campaign designed to celebrate the accomplishments of Jeep owners who braved terrible weather conditions this winter to provide rides for essential personnel.
The company's Winter Heroes page asks any Jeep owner who gave rides to those in need during recent winter storms to send in their photo and tell their story. In return, each owner will receive a special 'Winter Hero' commemorative T-shirt provided by Quadratec.
"It's been just amazing to see these great stories day in and day out about Jeep owners stepping up to help out whoever was in need," said Quadratec chief marketing officer Ralph Mondeaux. "We know this happens every year around this time, but to see it happen to this extent, in extreme weather conditions, is just heartwarming, and we want to make sure those who lived these adventures have a place to tell their story."
Over the past month, as one winter storm after another enveloped a large part of the country, newspapers and social media news feeds started filling up with numerous stories of Jeep groups and individuals helping ferry workers through treacherous conditions, providing kindness in a time of snowy and icy darkness, Quadratec said.
Those Winter Heroes who helped ferry essential workers to wherever they were needed, or assisted neighbors who otherwise would not have been able to get out, can upload their stories and pictures. Following the submission, Quadratec will post those stories and photos both on the Winter Hero page and across the company's social media platforms. Each submission will earn a unique Winter Hero T-shirt.
Click here for more information.