News
Quadratec Appoints New Accounts Payable Director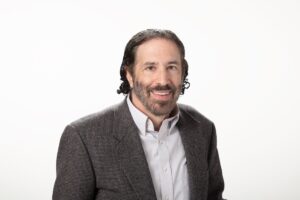 Quadratec recently named company attorney Larry Ashery as head of its Accounts Payable department, the company announced.
Along with a knowledge of business, corporate and intellectual property law, Ashery brings more than two decades of management and accounting experience to the Accounts Payable division, Quadratec said.
"We are thrilled that Larry has agreed to direct our Accounts Payable division," said CEO Ted Wentz. "Larry is excited to expand his role here at Quadratec and get more involved in many aspects of our business."
In this dual role, Ashery will continue to serve as Quadratec's general counsel, while additionally overseeing the processing and payment of invoices, maintaining vendor relationships, and ensuring the accuracy of financial records.
"I am quite enthusiastic about stepping in and working closely with the accounts payable staff we've assembled in order to help grow our company and better serve our customers and vendors. They are a fantastic team, and I am lucky to be a part of this important division," Ashery said.
Ashery officially joined Quadratec in 2020 after 30 years advising the company as outside counsel and has been instrumental in managing risk, patenting company-branded products, securing and enforcing trademark rights, negotiating contracts, and addressing corporate and employment law issues.