News
PRI Show Opening Breakfast Taps Sheheen to Host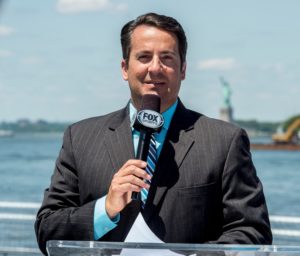 Ralph Sheheen, president and co-founder of SPEED SPORT, will share his passion for and knowledge of motorsports as the host of the Grand Opening Breakfast at the 2019 PRI Trade Show. The breakfast is set for the morning of the Dec. 12. The trade show opens immediately after and runs through Dec. 14 at the Indiana Convention Center in Indianapolis.
"We are thrilled to welcome to the 2019 PRI Show one of the greatest voices in broadcasting and a guy that shares the passion and love of motorsports," said Bill Miller, PRI general manager. "From Outlaws and trucks to cup and motorcycles, Sheheen covers anything and everything that competes on the track"
The Grand Opening Breakfast is open exclusively to PRI Show attendees, free of charge, on a first-come first-served basis. The 8 a.m. breakfast will be held in the Sagamore Ballroom of the Indiana Convention Center. Sheheen will take the reins as emcee of the event from veteran journalist Dave Despain, who hosted the breakfast for the past decade before retiring last year.
"I'm thrilled to host this year's Grand Opening Breakfast and to be a part of the PRI tradition," said Sheheen. "The most legendary names in racing have graced the stage before the start of the PRI Show, and to now be a part of that is amazing!"