News
PRI Releases Virtual Education Schedule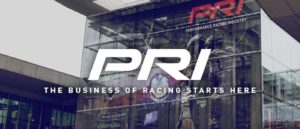 Performance Racing Industry (PRI) has released the schedule for its upcoming virtual educational seminars, which the organization is hosting in place of an in-person trade show Dec. 10-12.
This year's virtual lineup features an array of topics and speakers that will benefit motorsports businesses of all types and sizes, the organization said. The PRI Education program runs the gamut from Social Media Strategy to Pricing Policies, Sponsorship Activation, Building Brand Awareness and more.
"PRI Education will feature exclusive seminars and learning opportunities with presenters who are eager to share their expertise," said PRI Editor Dan Schechner. "PRI's education seminars will give attendees an unparalleled online learning experience and valuable opportunities to connect with industry leaders."
Click here to register and view the full seminar schedule.