News
PRI Opens Membership Program to Racers, Enthusiasts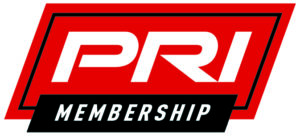 Performance Racing Industry (PRI) is opening up its membership program to racers and enthusiasts, the organization announced. The program was previously only open to businesses in the racing and performance industry.
PRI membership allows the racing community to showcase their passion and pride for the industry, PRI representatives said, and by uniting the industry, PRI is actively working to address challenges and needs, such as providing support for racetracks to prevent them from closing, advocacy for the racing community against current legal threats and educational programs that help businesses and racers succeed.
"Now more than ever it is critical that the racing community unite to protect our businesses and racing rights," said PRI President Dr. Jamie Meyer. "PRI's Membership program now allows individuals to join the movement to push back against challenges facing our industry and continue to support motorsports."
The membership program is a major part of PRI's mission to build, promote and protect the racing community, the organization said, alongside efforts like the PRI Road Tour, PRI Ambassador Program and the PRI Trade Show.
"We're continuously identifying ways to support the interests of the racing community," said Meyer. "The membership program enables us to continue our advocacy efforts at the local, state, and federal levels, and provide the industry with legal support, education, research, and world-class events and programs."
Enrollment in PRI Membership will launch alongside attendee registration for the 2021 PRI Show.