News
PRI Now Accepting Speaker Applications for 2022 Trade Show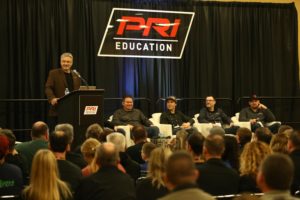 Performance Racing Industry is now accepting proposal submissions for educational seminars at the 2022 PRI Show, the organization announced.
The organization is seeking presentations that reflect current trends, ideas, best practices and processes, new techniques and discoveries within the racing and performance industry, the organization said.
Topics of Interest include sponsorships, hiring and employee management, branding, content creation, youth engagement, small business operations, advertising/promotions, traditional & digital marketing, sales strategies, technical content and EV performance.
The deadline to submit a proposal is April 15.
Click here to submit a proposal.