News
PRI Now Accepting Applications for 2020 Show Speakers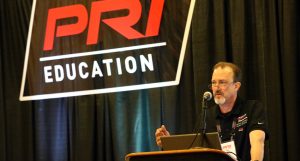 Performance Racing Industry (PRI) has opened the call for speakers for the 2020 PRI Trade Show, which takes place Dec. 10-12 at the Indiana Convention Center in Indianapolis.
Industry experts, veterans and speakers are encouraged to submit a seminar proposal online for the upcoming event.
Proposals should reflect current trends, ideas and discoveries within the performance racing industry. Topics of interest include, but are not limited to, sponsorship, building brands/branding, digital marketing, finding qualified employees, inventory management, eCommerce, increasing cashflow, engine technology, CNC machining, electronic fuel injection/tuning and more.
The PRI Education proposal submission deadline is March 31, 2020.
For more information or to submit a proposal, click here.