News
PRI Issues Update on 2020 Trade Show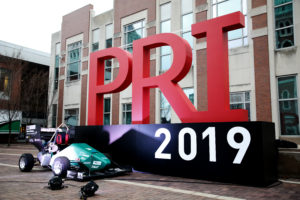 Performance Racing Industry (PRI) President Dr. Jamie Meyer issued an update on the status of the 2020 PRI Trade Show, which is still set to take place as scheduled on Dec. 10-12 at the Indiana Convention Center in Indianapolis.
In the statement, Meyer indicated that the 2020 PRI Trade Show is set to take place as scheduled but approval of its safety plan from the Marion County Health Department is required and pending.
The organization is putting together a safety plan that includes the use of masks, hand sanitizers, health screenings and social distancing.
"Currently, the city of Indianapolis is at Stage 4.5 (out of 5) through Aug. 27. What this means to PRI is that we could not hold an event larger than 250 people without approval of the Marion County Public Health Department," Meyer said in the update. "Fortunately, the Visit Indy team has already had great success gaining this approval for events that are being held at the Indiana Convention Center right now. These events have been held with sensible safety measures in place, and with no outbreaks of COVID-19 reported. In addition, the entire city of Indianapolis is looking forward to, and preparing for, the PRI Trade Show."
More than 940 exhibitors are currently registered for the 2020 PRI Show.
Click here to read the full statement.