News
PRI Hires Jim Liaw as General Manager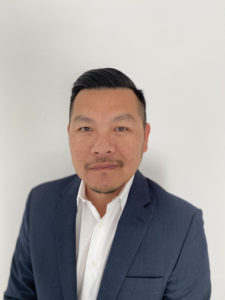 Jim Liaw has joined Performance Racing Industry (PRI) as its general manager and will lead the staff and operations out of the organization's Aliso Viejo, California, office, the organization announced.
Reporting to PRI President Dr. Jamie Meyer and working with the PRI management team, Liaw, who co-founded the Formula Drift series in 2003, will direct and oversee activities related to the PRI Trade Show, PRI Membership, PRI Magazine, online content and promotion for all segments in the motorsports industry.
"We are thrilled to welcome Jim to the PRI team," said Meyer. "He has a proven track record of success, and he knows and understands the motorsports industry. He has vision, leadership and passion and he shares PRI's goal to protect and grow the racing industry."
After graduating from UCLA, Liaw joined McMullen Argus Publishing (now Motor Trend) as a sales associate for Sport Compact Car magazine and later served as sales manager for the sport compact drag racing series, Import Drag Racing Circuit (IDRC).
"I'm not afraid to innovate and push boundaries," said Liaw. "I know there are challenges facing today's motorsports industry, such as attracting younger fans, combating government restrictions, supporting race tracks and in-person events and protecting racers' rights, and I am excited that I can be a part of the PRI team advocating for the racing industry."
One of Liaw's priority initiatives as PRI general manager will be successfully executing the 2021 PRI Trade Show in Indianapolis, Indiana, on Dec. 9-11, the organization said. Liaw will also assist Meyer in building PRI's new membership program.