News
Premier Performance Unleashes Bonus Points Opportunity for Dealer Cruise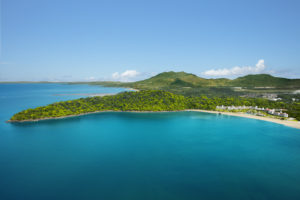 Premier Performance Products Distribution is offering the next purchasing opportunity to attend its Dealer Land Cruise in Playa Bonita, Panama. This purchasing opportunity is available from now through September.
Themed after the 2020 Dealer Cruise location in Panama, customers Lock Up their spot by receiving scaling double points multipliers when they grow their business by 15 percent each month, according to Premier Performance. If customers unlock the multiplier each month, then they earn six-times the points in September.
"This bonus points opportunity is designed just like the Panama Canal Water Lock System: once one level is unlocked, customers move up to the next chamber or round of points," Premier Performance stated in a news release.
The 12th annual Premier Dealer Land Cruise is set for Feb. 10-15 at the Dreams Playa Bonita in Playa Bonita, Panama. Customers enjoy a week of product training, industry networking, and fun in the sun, at this exclusive slice of paradise, according to Premier Performance. Guests this year will be invited to bring their entire family along for the trip.
"Premier has shown great success with the Dealer Land Cruise over the last 12 years," said Bob Barra, executive vice president of sales and marketing at Premier Performance. "It's always exciting to partner with vendors and help our customers grow in the industry and in their business. We're looking forward to seeing new faces and old faces in Panama. This year will be a year to remember."
For more details about the Dealer Land Cruise, please visit premierwd.com/dealer-cruise/.