News
Premier Performance Recognizes Top Vendors of 2018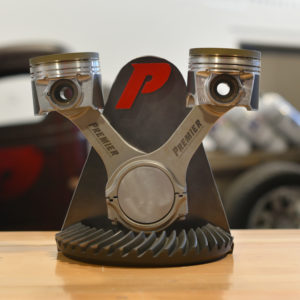 Premier Performance Products Distribution this week named its 2018 vendors of the year at its 11th annual Dealer Cruise. Award winners included S&B Filters in the engine performance category, BD Diesel Performance in the undercarriage category, and Lund International in the accessories category.
Premier Performance vendors were evaluated on a variety of criteria, nominated by their category managers, and voted upon by members of the Premier Performance team.
The Premier Dealer Cruise is an annual rewards trip hosted by Premier Performance with the support of many manufacturers. Top-performing customers are invited to an all-inclusive resort for a week of product training, networking, and fun in the sun. This year, the company cruised its top performers to the Secrets Wild Orchid resort in Montego Bay, Jamaica. Vendors were presented their awards during the program's final beachfront dinner.
"Premier is proud to partner with some of the leading manufacturers in the aftermarket industry," according to a company news release, "and to recognize those companies who earned their 2018 Vendor of the Year awards."
Premier Performance Products Distribution is a leading wholesale distributor of aftermarket automotive parts and accessories, primarily serving the light truck and off-road vehicle segments. Since 1999, Premier has grown from founder Rus Michaelson's Idaho garage to now offering over 300 product lines and shipping from seven warehouses throughout the U.S. and Canada. The company was recognized with the SEMA Warehouse Distributor of the Year award in 2012.