News
Premier Performance Now Carrying MAHLE Service Solutions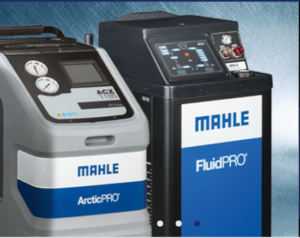 Premier Performance Products Distribution now carries MAHLE Service Solutions.
MAHLE Service Solutions is a division of MAHLE Aftermarket specializing in the development, manufacturing and distribution of automotive services, tools, and maintenance equipment.
Formerly known as RTI Technologies, MSS includes vehicle service and equipment such as manufacturing test systems, diagnostic tools, air conditioning service, refrigerant recovery, fluid exchange, nitrogen tire inflation systems, hydraulic and pneumatic lift equipment, floor jacks, transmission jacks and jack stands, according to a press release.
"We are thrilled to bring MAHLE Service Solutions to our advanced product line," said Eric Brusman, category manager at Premier Performance. "Over 30 million vehicles a year are tested with a MAHLE Service Solutions product. Premier has never offered a product like this and we're excited for the growth it will bring to our team and to our valued dealers."
Premier plans to offer multiple promotions to introduce customers to the complete MSS line.