News
Premier Performance Begins Stocking PRP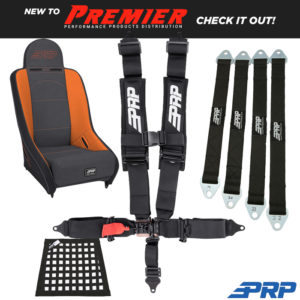 Premier Performance Products Distribution, a wholesale distributor of aftermarket automotive parts primarily serving the light truck and off-road segments, is now stocking and shipping PRP, a manufacturer of suspension seats and accessories for UTVs and off-road vehicles.
PRP is part of the Bestop brand and builds made-to-order, custom off-road seats otherwise known as suspension seats.
Suspension seats provide an unparalleled level of comfort when riding by preventing the body from hitting against hard surfaces like those found in stock seats, which reduces soreness in the muscles and back, according to the company. PRP offers a wide variety of models, colors and options for custom seats.
"The mission at PRP is to manufacture good times and we would like to echo that at Premier," said Derek Tingey, category manager at Premier Performance. "We want our customers to have the best experiences, so we aim to provide only the best of products for them. We are certain that PRP will be a great addition to our line card."