News
Prefix Corporation Announces the Passing of Founder Kim A. Zeile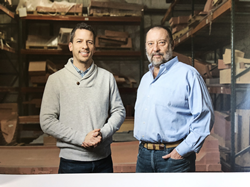 Prefix Corporation, a builder of prototypes and advanced concept vehicles, announced the passing of its founder, Kim A. Zeile. The company provided the following statement: 
It is with deep sorrow that Prefix Corporation announces the passing of founder Mr. Kim Zeile, on March 24, 2022. Kim founded Prefix Corporation in 1979, and will always be remembered for his tireless enthusiasm for the business and his enormous impact on the industry.
Although Kim had turned over the reigns of the business operations to his son, Eric (president) a few years ago, Kim remained actively involved in the company. When he wasn't traveling, he truly enjoyed working shoulder to shoulder with Prefix team members on the shop floor. His passion, enthusiasm for the industry and booming laughter will be deeply missed by all who knew him.