News
Precision Restorations Hires New Body Specialist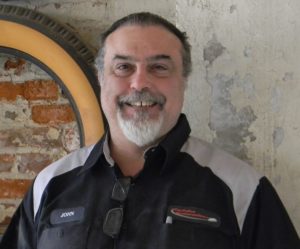 Precision Restorations, a St. Louis-based classic car and truck restoration company, recently hired John Meyer as a body specialist.
Meyer's responsibilities include customizing and designing custom-branded vehicles including small cars, trailers, food trucks and more. He also will handle a wide array of vintage automotive restoration and modification, as well as structural and rust repair.
Meyer, who has more than 30 years of experience and is well known in the automobile restoration industry, previously owned local classic car restoration company Clean Cut Creations. His work has been showcased in numerous national publications including Pin Up, Rear View, Sport Truck, Street Trucks, and Super Chevy.
"John is the perfect team member to tackle our newest service of customizing everything from various vehicles and small cars to trailers and food trucks," said Dale Oestreich, owner of Precision Restorations. "We have seen the need for this made-to-order service grow throughout our years in business, and we are excited for John to concentrate his efforts on this new opportunity."
Precision Restorations typically handles 30 simultaneous projects at different restoration stages in its 24,000-square-foot location. Projects average $80,000 per car with many exceeding $150,000. The company currently has 16 employees that include mechanical, body, paint and upholstery technicians plus an administrative support staff.
Precision Restorations, founded by Oestreich in 2008, provides restoration and customization for antique, vintage and classic cars and trucks. Specialties include mechanical restoration and upgrades, custom and stock interiors, professional body and trim restoration, aluminum body restoration and fabrication, and paint work ranging from driver quality to show quality and custom design.
For more information, call Precision Restorations at 314-652-1966 or visit precisioncarrestoration.com.