News
PPIHC Partners With USAC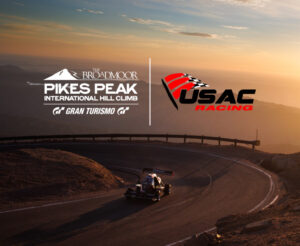 The Broadmoor Pikes Peak International Hill Climb (PPIHC) is partnering with the United States Auto Club (USAC) for the 2023 event, organizers announced.
While the PPIHC remains a self-sanctioned motorsports event, USAC will provide added safety oversight and best practices which will result in streamlined operations and cost savings, PPIHC officials said.
"USAC is honored to partner with the Pikes Peak International Hill Climb to bring RallySafe and its safety features to the one of the most historic motorsports events in the USA," said Kevin Miller, USAC president and CEO.
USAC was formed in 1956 as a sanctioning body for the United States National Championship, the Indianapolis 500 and the Pikes Peak Hill Climb, the organization said. The partnership with Pikes Peak lasted nearly 25 years, from 1956 to the early 1980s.
"Our relentless pursuit of safety for spectators and competitors led us to partner with USAC. We're doing all the right things, but now we're adding another layer of advisory personnel and implementing programs like RallySafe with USAC which just makes so much sense as the best way to improve safety for our iconic event," said Melissa Eickhoff, executive director for the PPIHC.