News
PPG-Painted Cars and Trucks Roll up SEMA Honors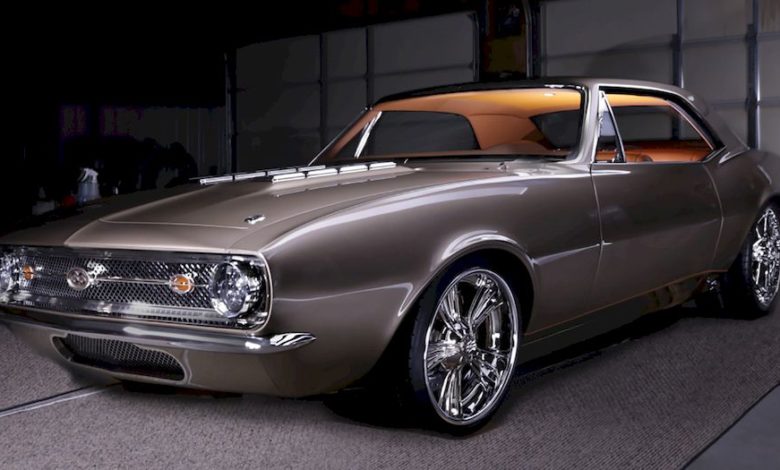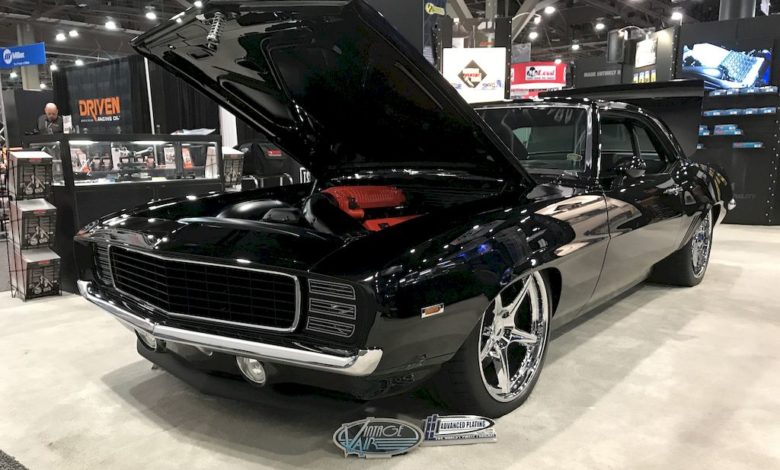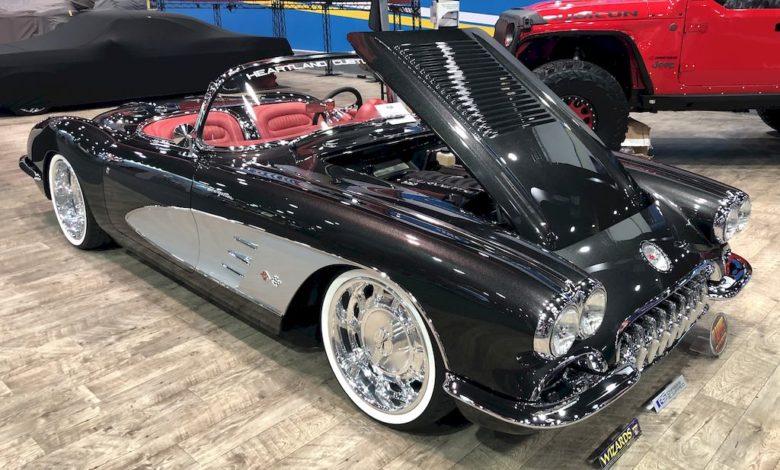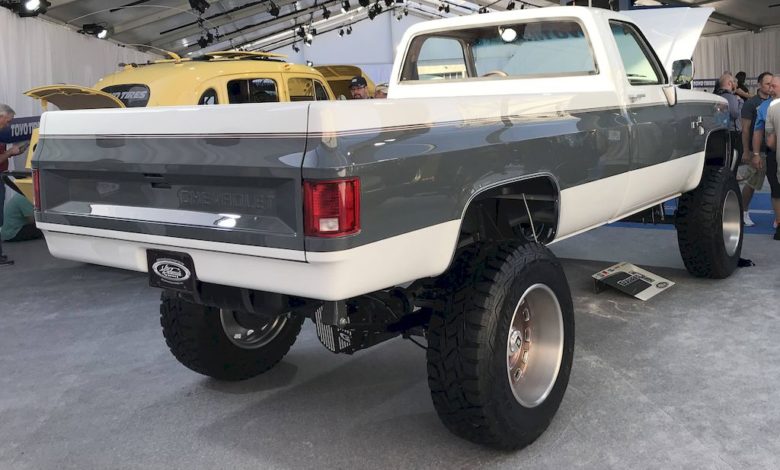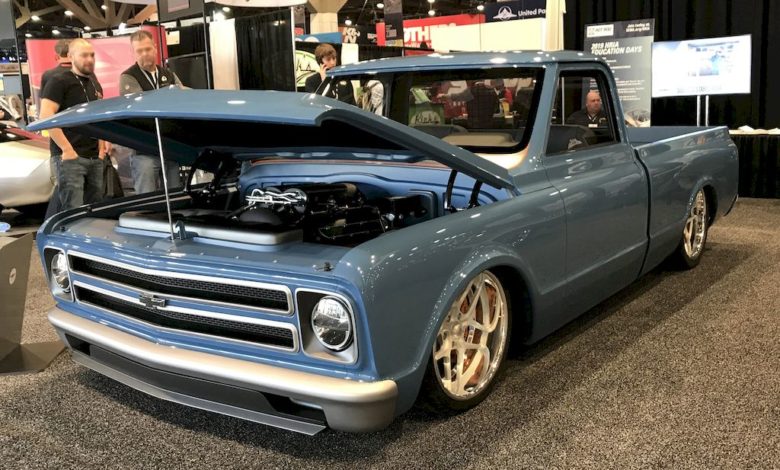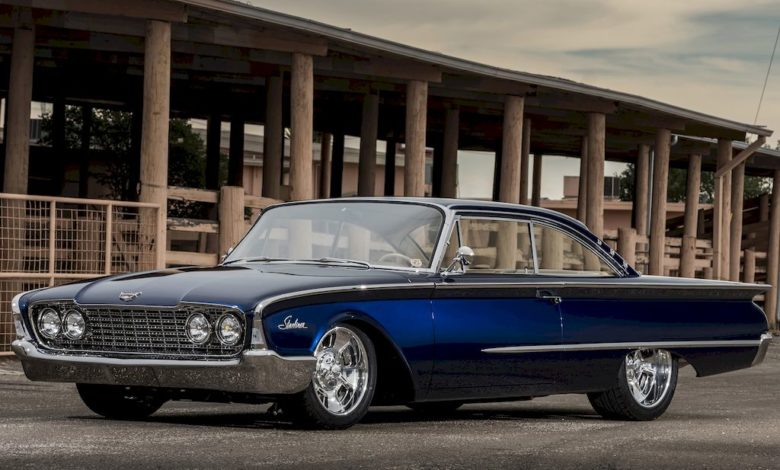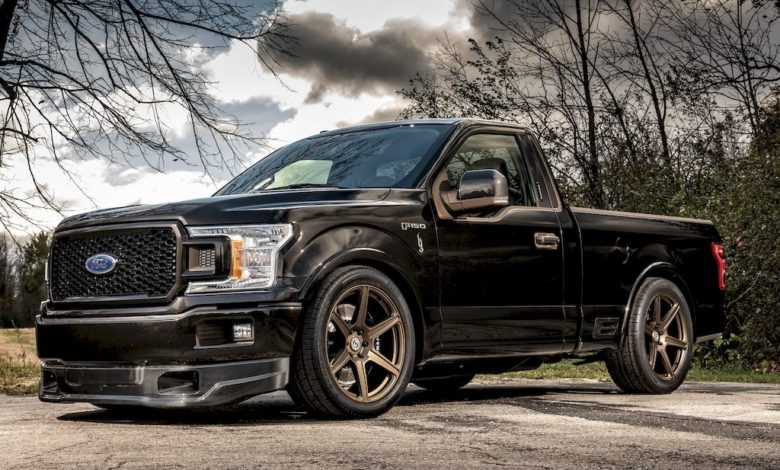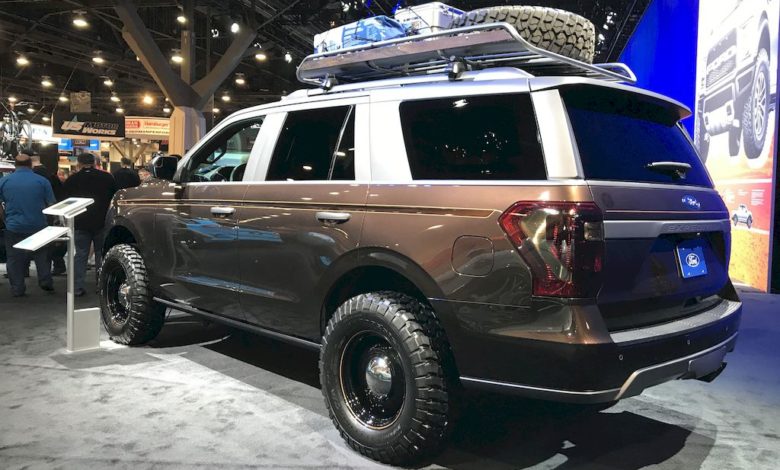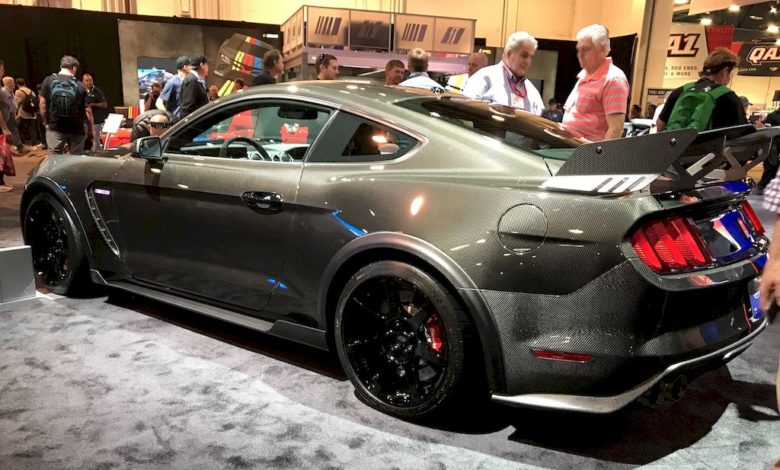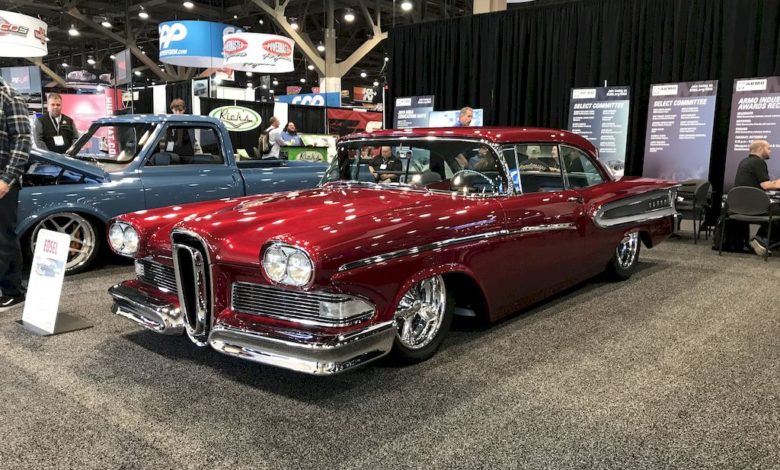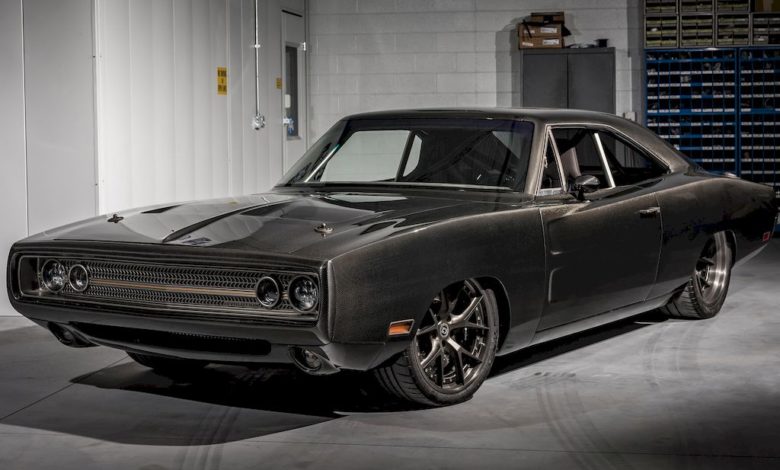 PPG celebrating an array of dazzling cars and trucks sporting its colors that took top honors at the recent SEMA Show in Las Vegas. Cars and trucks that used PPG's automotive refinish products claimed 11 awards, including the Battle of the Builders competition, Mothers Shine, Ford Design and Chevy Design prizes.
The SEMA Battle of the Builders winner was Tux, a 1969 Chevy Camaro owned by Stuart Adams of Lake Havasu, Arizona, and built by the crew at Detroit Speed Inc. Detroit Speed painters Michael Neighbors and Austin Moore gave Tux a glowing black finish. They used several PPG DELTRON products including CONCEPT DCC9300 Acrylic Urethane-Black Single Stage and DCU2021 Urethane Clear on the body with DBC9700 Basecoat Black and GLOBAL REFINISH SYSTEM D8115 Matte Clearcoat on the car's tail. It made for an impressive finish worthy of the coveted award.
The Mothers Shine Award went to Nickleback, a 1967 Chevy Camaro SS owned by Chris and Greg Allen of Selbyville, Delaware. The Camaro was built by Eddie Denkenberger at his shop, Superior Auto Works, in Frederica, Delaware. Nickleback wears a glossy combination of custom colors: Sandstone Gold and Lava Rock with Harvest Gold pinstripes. Using PPG's Envirobase High Performance basecoat, Vibrance Collection VC5700 Ditzler Custom Clear, Denkenberger painted Nickleback himself.
Several other PPG customers received Ford Special Recognition for Outstanding Achievement in Design Awards, including:
Alloway's Hot Rod Shop in Louisville, Tennessee, for the 1958 Edsel that Bobby Alloway built for Kathy Lange of St. Louis, Missouri. The car was painted by Scotty Troutman. He gave the striking Edsel its custom pearlized burgundy and silver finish with Deltron 2000 DBC Basecoat and DCU2002 High Solids Polyurethane Clear. The rich finish was a departure from Alloway's signature black tones and demonstrated that Alloway can win awards with any color.
Randy Borcherding and the team at Painthouse in Cypress, Texas, and Walton Customs of Round Mountain, Texas, earned special recognition for building and finishing a sleek 1960 Ford Starliner. Once Walton Customs completed the mechanical and electrical work, Borcherding did the bodywork and painted the Starliner a lustrous blue tone he created and named Bluecherding Pearl. To give the car its distinctive look, Borcherding used several PPG Deltron products including a custom-mixed 2000 DBC Basecoat and Concept DCU2021 Urethane Clear.
Theresa Contreras and LGE-CTS Motorsports, San Dimas, California, won the Ford Outstanding Achievement in Design Award for her 2018 Ford Expedition SUV. Contreras painted the SUV using Envirobase High Performance waterborne basecoat and EC550 En-V Ultra Gloss Clearcoat. Added to the mix were custom colors she created, including Espresso for the body and Warm Gold for the pinstripes down the sides and around the wheels. PPG master painter Paul Stoll contributed to the unique paint scheme.
SpeedKore Performance in Grafton, Wisconsin, won a number of awards for its work. A 2018 F-150 pickup and a 2018 Shelby Mustang GT350R were honored with Ford Outstanding Achievement in Design Awards while a 1970 Evolution Dodge Charger won a Goodguys Gold Award. The SpeedKore paint team used PPG products on all their award winners. The F-150, built in association with country music artist Brantley Gilbert, was given a two-tone charcoal finish using Envirobase High Performance waterborne basecoat and compatible Deltron DC4000 Velocity Premium Clear. The Shelby Mustang and the Dodge Charger received a finish comprising Deltron 2000 DBC Basecoat and Deltron DC4000 Velocity Premium Clear over the natural black carbon fiber bodies.
Chevy Design Awards in specific categories were also presented, including:
Chevy Car of the Year honors for a 1958 Corvette roadster built by Heartland Customs in Purcell, Oklahoma. The car was part of Heartland's SPECVETTE program that rebuilds, restores and fully modernizes Corvettes to an owner's requirements. The Heartland paint and body team gave the 'Vette a black finish with Inca Silver coves. To achieve the desired look, the crew applied coats of Deltron 2000 DBC Basecoat and Concept DCU2021 Urethane Clear along with a rich Black Diamond coat (code 929795).
Chevy presented its Designer's Choice Award to Cam Miller and his shop, HS Customs in Logan, Utah, for work done on a 1981 Chevy K2500 owned by Cody Veibell of Brigham City. Miller and painters Cort Sessions and Blade Manning teamed up to give the truck, named Squared, its white, gray and bronze/copper tri-tone finish. They used Envirobase High Performance waterborne basecoat and Vibrance Collection VC5700 Ditzler Custom Clear.
Mark Giambalvo's shop, Creative Rod & Kustom in Womelsdorf, Pennsylvania, won the Chevy Parts and Accessories honors and a Goodguys Gold Award with a 1968 Chevy C10 pickup. The truck, owned by Joseph White from King of Prussia, Pennsylvania, was painted by Creative Rod & Kustom employee Jason Dunkelberger. He used Deltron products, 2000 DBC Basecoat and Concept DCU2021 Urethane Clear, and Global Refinish System D8115 Matte Clearcoat along with Toyota Cavalry Blue, paint code 8W2.
More than 160,000 industry professionals from the U.S. and abroad attended the annual event. It was an opportunity to learn about trends and advances in the refinish industry and see displays of custom-built vehicles exhibiting the latest hot colors and finishes.
"We are very proud of these incredibly talented painters and builders," said Cristina Fronzaglia-Murray, PPG director of customer communications & service, automotive refinish. "Every year, they astound us with what they can create with our PPG refinish products. They continue to raise the bar for the highest quality of craftsmanship and inspiration. Their efforts with our products continue to dazzle this SEMA crowd as they win award after award for their work. We at PPG congratulate them."