News
PPG Launches Joint Paint Films Venture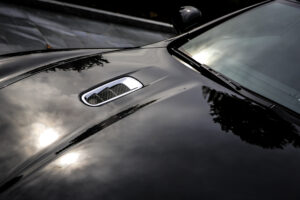 PPG is launching a new paint and clear film solution for automotive and industrial customers through PPG Advanced Surface Technologies, a new joint venture formed with entrotech, the company announced.
PPG will retain a majority stake in the joint venture, the company said. Specific financial and ownership terms were not disclosed.
"This joint venture will position our portfolio of paint films products for accelerated commercialization, offering customers innovative products with high performance and significant sustainability benefits," said Tim Knavish, PPG president and chief executive officer. "This venture will be positioned for rapid global expansion aligned to PPG's portfolio."
PPG established its paint films capabilities in 2021 with the acquisition of Wörwag, a Germany-based coatings supplier that provides film products for a variety of automotive parts and panels, the company said. The JV will consist of the PPG Wörwag film assets and the automotive films business of entrotech.
The automotive films portfolio of entrotech includes automotive clear protective films and the Aero Sustainable Material Technology line of paint films.
"We are excited to join the global PPG family through this joint venture," said Jim McGuire, entrotech founder and CEO. "This agreement builds on a long collaboration, as we use PPG paint products to create our paint films. We look forward to expanding our reach globally with the PPG paint films team through this partnership."