News
PPG Extends Tasca Racing Sponsorship for 2023 NHRA Season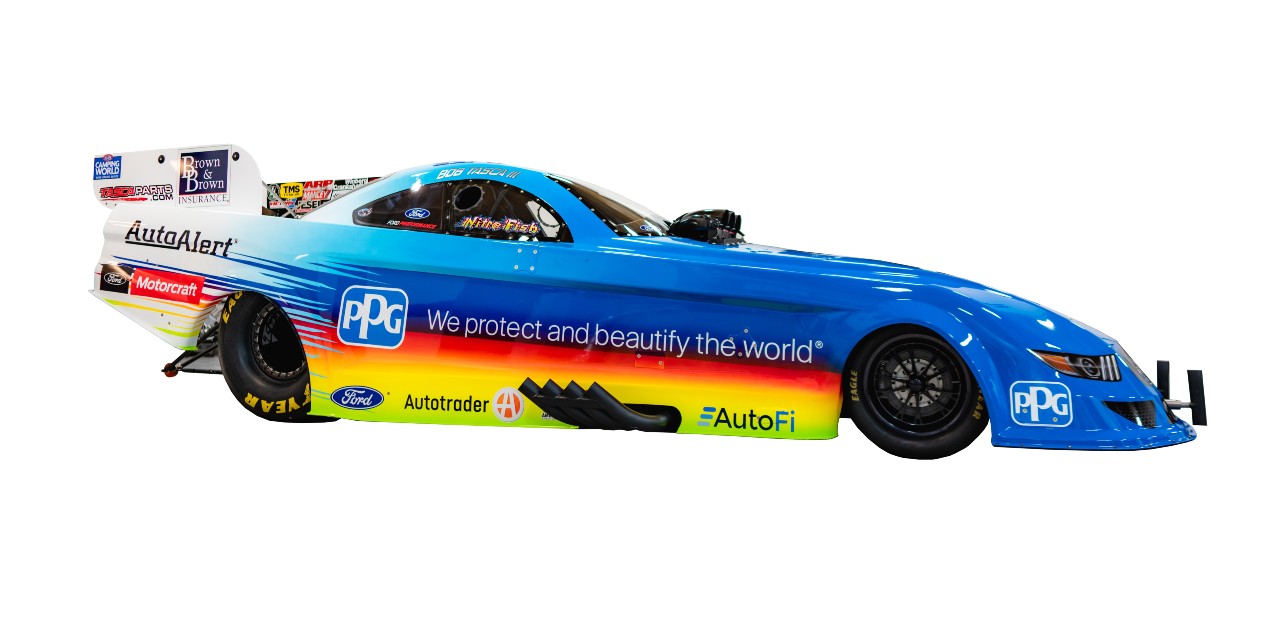 PPG has extended its sponsorship of the Tasca Racing team for the 2023 NHRA season, the company announced.
PPG also unveiled a new livery for the PPG Ford Shelby Mustang Nitro Funny Car that will be driven by the Tasca Racing team. The paint scheme, designed to match PPG's IndyCar livery, took seven people, 350 hours and 14 days to complete, the company said.
Led by Bob Tasca III, team president and driver, Tasca Racing is running a full schedule in this year's NHRA Nitro Funny Car division. The team's 11,000-horsepower Nitro Funny Car will display the PPG logo in every race this year.
"We are excited to be sponsoring Tasca Racing for another season," said Bill Shaw, PPG director, strategic sales, Automotive Refinish. "Our long-time partnership brings two great brands together, creating a strong collaboration between our companies. We're looking forward to another great season and wish Bob and the rest of the Tasca Racing team, good luck this year."
"We are thrilled to have PPG renew its commitment for the 2023 season," said Tasca. "Since day one, there have only been two logos on my race cars – Ford and PPG. PPG supports our racing program and supplies paint to seven Tasca body shops across the country, playing a key partnership role in the growth of our collision centers over the years."