News
PPG Announces Team Penske Primary Sponsorship, Race Schedule for 2021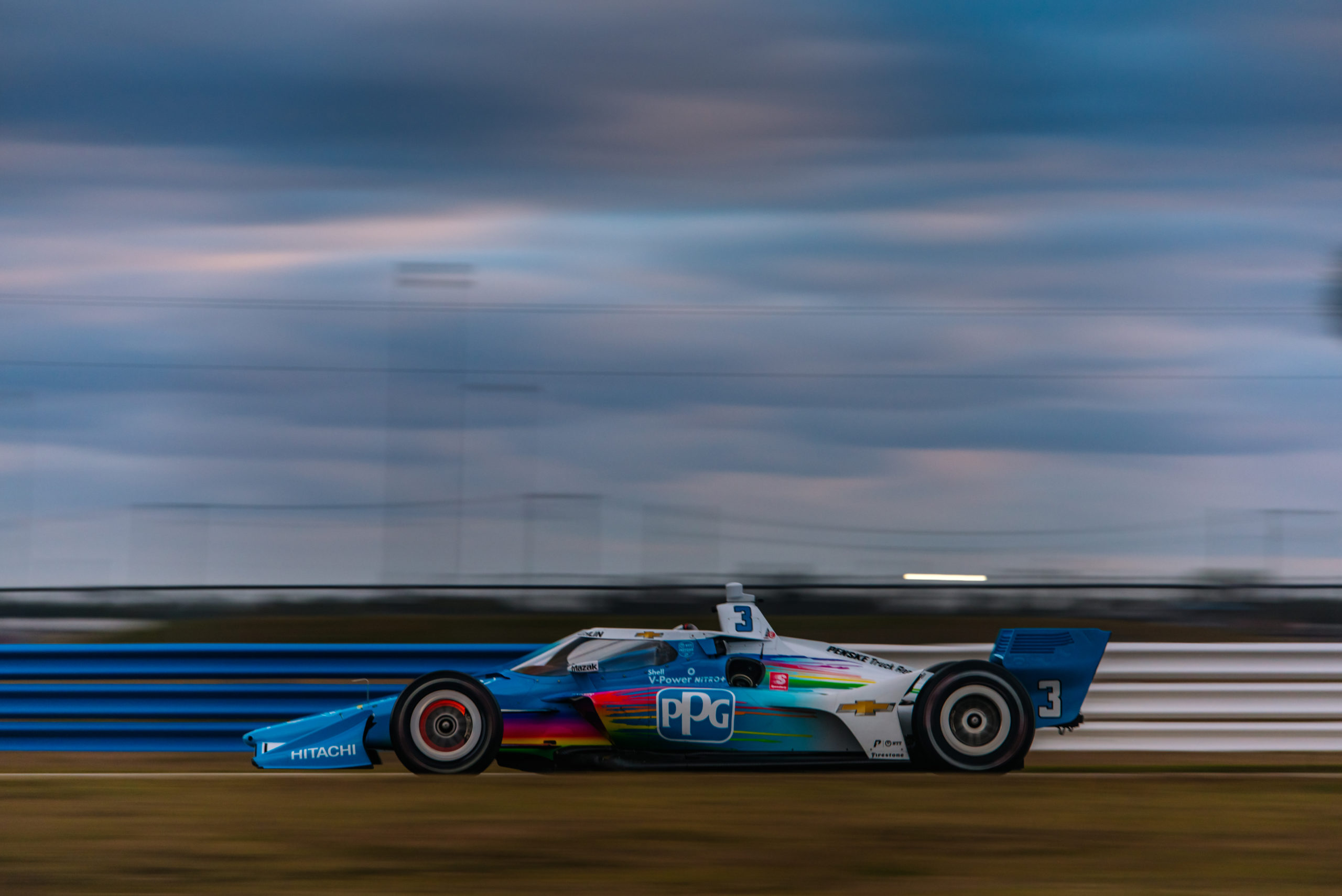 PPG today announced that it is continuing its support of Team Penske by serving as a primary sponsor for numerous races throughout the 2021 season in the NASCAR Xfinity Series (NXS) and the NTT IndyCar Series. The sponsorship marks PPG and Team Penske's 37th year of working together.
PPG again will be the primary sponsor of Austin Cindric's No. 22 Ford Mustang in four NXS races, while Scott McLaughlin will drive the No. 3 PPG Dallara/Chevrolet for 10 IndyCar Series events during the season.
"We take great pride in our partnership with Team Penske," said Bill Shaw, PPG director, marketing and strategic sales, automotive refinish. "Each year, we look forward to sponsoring the exciting races and exceptional drivers. We look forward to seeing Austin and Scott pilot PPG cars."
"PPG is a global, industry-leading brand that has been a terrific partner with Team Penske for almost four decades," said Roger Penske. "Our relationship with PPG has continued to grow and reach across all areas of our business. We are excited about the newest racing opportunity in our partnership, as PPG teams up with the No. 3 team and Scott for his first full season competing in the NTT IndyCar Series."
McLaughlin's newly designed vehicle weighs only 1,650 lbs., including driver weight, and features a 2.2L twin-turbo V6 engine capable of producing a top speed of 240 miles per hour. Topping it all off is a splashy new color scheme, especially befitting a PPG-sponsored car.
Running from Feb. 20 through Sept. 26, the PPG sponsorship covers the following 14 races at locations across the United States:
NASCAR Xfinity Series
Feb. 20, NASCAR Xfinity Series Race at Daytona Road Couse, Daytona Beach, Florida
Feb. 27, Contender Boats 250 at Homestead-Miami Speedway, Homestead, Florida
June 5, Mid-Ohio 170 at Mid-Ohio Sports Car Course, Lexington, Ohio
Aug. 14, NASCAR Xfinity Series Race at Indianapolis Motor Speedway Road Course, Indianapolis, Indiana
NTT IndyCar Series
April 18, Barber Motorsports Park, Birmingham, Alabama
May 1-2, Texas Motor Speedway, Fort Worth, Texas
June 12-13, Detroit Grand Prix at The Raceway at Belle Isle Park, Belle Isle, Michigan
July 4, Honda Indy 200 at Mid-Ohio Sports Car Course, Lexington, Ohio
July 11, Honda Indy at Streets of Toronto, Canada
Sept. 12, Grand Prix at Portland International Raceway, Portland, Oregon
Sept. 19, WeatherTech Raceway Laguna Seca, Salinas, California
Sept. 26, Grand Prix, Streets of Long Beach, Long Beach, California