News
Porsche Taycan Cross Sets Altitude Change Record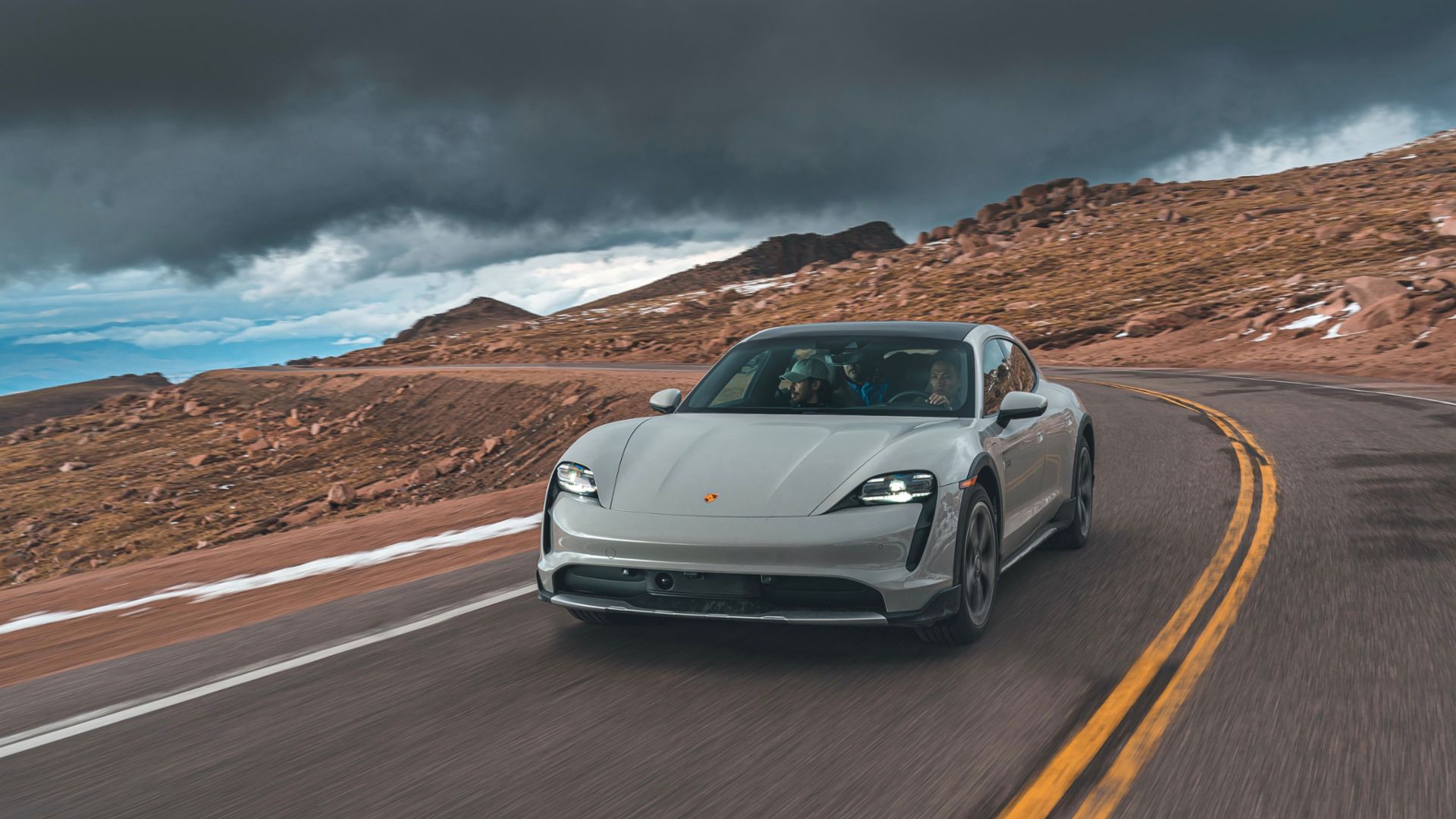 A Porsche Taycan Cross Turismo has entered the Guinness World Record books after setting a new benchmark for the greatest altitude change ever achieved by an electric car – 4,842.967 meters, or just over three miles, the German manufacturer announced.
Motivated by curiosity, automotive filmmaker J.F. Musial and a team of drivers have driven a Porsche Taycan Cross Turismo on a record-breaking journey from deep underground to the top of a mountain. In a little over a day, they navigated from the lowest point they could access in America by car, to one of the highest – a vertical distance of just over three miles – travelling more than 1,398 miles (2,250 km) between the two, pausing only for both humans and the car to momentarily re-charge.
Their achievement has been recognised by Guinness World Records – setting a new benchmark for the greatest altitude change ever achieved by an electric car, the organization said.
To begin the trip, the team started in the depths of the Eagle Mine in Michigan. This high-grade nickel and copper mine is the only mine in America where a car can be driven to sufficient depths, down a ramp usually used by specialist mining vehicles. The record-breaking attempt began at the bottom of the mine at a depth of 1,774.3 miles (540.8 meters) below sea level.
With their precise depth measured and verified by specialist surveyors, the team emerged from the mine just after dawn and began the journey to gain altitude. Their final destination would be the 14,114-foot (4,302-meter) summit of Pikes Peak in Colorado, home to the world-famous Pikes Peak International Hillclimb, which will run for the 100th time this year.
In total, three groups of drivers working in tandem took on the driving duties. They conducted the whole attempt by the book, with separate, sealed GPS devices monitoring their route and altitude throughout – along with an analogue altimeter and witness logs to satisfy the strict Guinness World Records requirements.
Dai Yoshihara – class winner at the 2020 Pikes Peak International Hill Climb – was behind the wheel for the final, record-breaking stage of the drive. The team covered a total of about three miles straight up, and 1,412 miles along the ground, in 33 hours and 48 minutes.
Click here to read more about the record-breaking attempt.