News
Polaris Marketing Whiz Takes on Transamerican Senior Director Role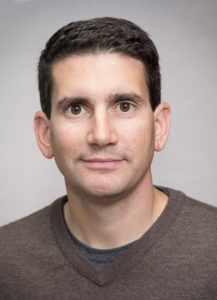 Jason DiFuccia has joined 4 Wheel Parts (4WP) and Transamerican Auto Parts (TAP) as senior marketing director. DiFuccia will begin transitioning into his new role in the coming weeks.
Prior to joining TAP, DiFuccia spent 17 years in a variety of marketing leadership roles at Polaris, running marketing for Polaris' largest division for 10 years. He brings experience across all forms of marketing, including branding, lifestyle, media, online, 1:1, events, and is well engrained in the off-road lifestyle, according to TAP.
In his new position, DiFuccia will lead the TAP marketing department by establishing holistic marketing strategies for the organization and cultivating the 4 Wheel Parts (4WP) brand globally.
In addition, DiFuccia will be responsible for driving collaborative cross-functional work across the TAP product design/manufacturing division to create proactive demand for new products and ensure effective launches for in-house brands Pro Comp, Smittybilt, Poison Spyder, Rubicon Express, G2 Axle & Gear and LRG Rims.
"4WP/TAP is a leader in the Jeep/Truck off-road aftermarket space and it's now more important than ever to explore an integrated marketing approach with all our partners to lift the industry to new heights," DiFuccia said. "I'm excited to join a passionate and talented Marketing team and set a new course to capture that growth."
DiFuccia will lead a team composed of TAP Directors Brent Goegebuer (advertising & events), Joey DiGiovanni (creative marketing & partnerships) and Judd Kuehling (retention marketing). Additional support will be provided by Joy Aoki (communications/product integration) and Thomas Rousseve (art Director/creatives).