News
PMD Automotive, Hansen Engine Corporation Establish Innovation Alliance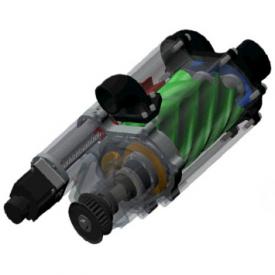 PMD Automotive, based in Pontiac, Michigan, has announced an alliance with Hansen Engine Corporation, headquartered in Plymouth, Minnesota, following successful signing of a commercial application, development, and production agreement to bring to market an innovative design of a supercharger, that has multiple patents, which provides better performance while also preserving or improving fuel economy.
"PMD Automotive is extremely excited to have been chosen by Hansen Engine Corporation to be a partner in delivering this new boost technology. Having been involved in engine R&D for more than 40 years, it is rare that we find an innovation that is so well-thought out and performs as claimed," said Gordon Heidacker, president & CEO of PMD Automotive. "This level of development makes me confident that drivers will benefit from this innovation. It will be a game changer in the performance market."
The announcement of this alliance includes adapting the Hansen Variable Displacement Supercharger and engine control system to Chevrolet Camaros equipped with a GM 3.6L V6 engine.
"PMD brings the expertise of veteran automotive experts together to further enhance and commercialize our Supercharger technology. Securing the right skills, the proper market sector opportunities, and an attitude of commitment and excitement, makes PMD the perfect ally," said Bob Hansen, chairman & CEO, Hansen Engine Corporation.