News
Pirelli, Lamborghini Celebrate 50-Year Partnership by Equipping 2021 Countach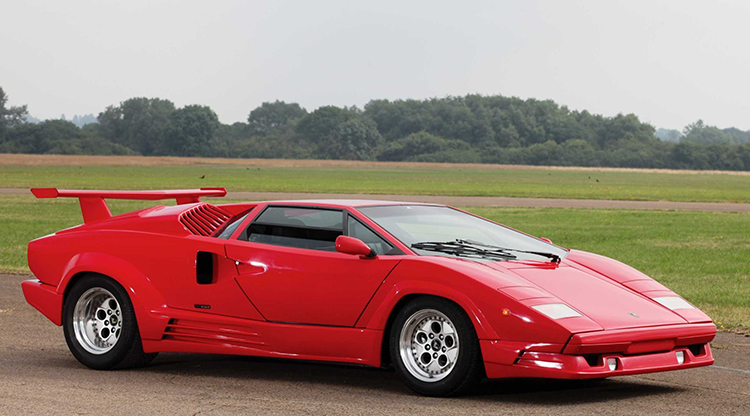 Pirelli has equipped the Lamborghini Countach in all its various iterations – from the 1971 original to the new LPI 800-4, limited to 112 examples – and is celebrating the technical partnership that has lasted for 50 years.
Pirelli has equipped the new 2021 Lamborghini Countach with P Zero tires in 255/30 R20 size at the front and 355/25 R 21 at the back, developed to enhance vehicle performance as well as safety, control and handling, the company said.
The Lamborghini Countach, born to be a revolutionary car that was even quicker and more technically advanced than the iconic Miura, became the archetypal 1970s sports car, as well as the forerunner to the modern generation of high-performance supercars. In those days, Pirelli's most sporting tire was the Cinturato CN12, which equipped the Miura. This was the tire that was the origin of low-profile rubber, which then led to the birth of the Pirelli P7, chosen as original equipment for the Countach LP 500 in 1971. Two years later the Countach LP 400 arrived. The LP 400 gave way to the LP 400 S, with new low-profile Pirelli P7 tyres fitted to a new design of magnesium wheel. Afterward came the Countach LP 5000 S from 1982 to 1985 and then the LP 5000 Quattrovalvole from 1985 to 1988. The Countach 25th anniversary edition made its debut in 1988 and was the first Lamborghini to use Pirelli P Zero tires.
Tires for the historical versions of the Lamborghini Countach are still available today as part of the Pirelli Collezione: a family of tires dedicated to cars built between 1950 and 1980, which maintain the original looks of period tires matched to modern technology.
The collaboration between Pirelli and Lamborghini dates back to 1963: the year in which Ferruccio Lamborghini asked Pirelli to equip the newly-created constructor's first car. This was the 350 GTV, launched as a prototype at the Turin Motor Show the same year.
To celebrate this collaboration that has lasted more than half a century, Lamborghini also created a special version of the Aventador: the Lamborghini Aventador LP 700-4 Pirelli Edition.