News
Photo Gallery: The Automobile Gallery Adds Nine Cars to Collection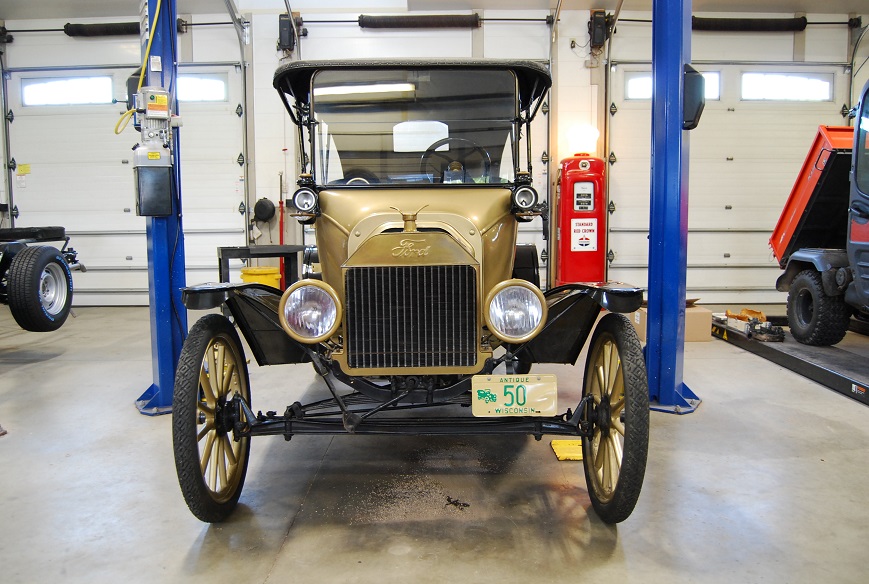 The Automobile Gallery of Green Bay, Wisconsin, recently added nine cars to its collection and is seeking an early Plymouth Valiant to join the other 50-60 vehicles on display in a unique, art gallery like setting.
A 1915 Ford Model T touring car, 1946 Plymouth Club Coupe, 1967 Mercedes 250SE, 1969 Plymouth GTX, 1970 Chevrolet Monte Carlo SS, 1970 Plymouth AAR 'Cuda, 1987 Buick Grand National and 2001 Lincoln Continental are among the new additions and are already at the Gallery. A Ford Pinto is on its way.
According to Gallery official Paul Faby, the Plymouth Coupe, Mercedes and Lincoln were donations to the Gallery, which is a 501(c)3 non-profit entity. The GTX, AAR and Grand National came from Mecum auctions. The Model T, Monte Carlo and Pinto were purchased from private parties.
Faby says The Automobile Gallery houses about 150 cars and trucks in all. The cars are used as a backdrop for business and social events that rent the Gallery's corporate and social spaces for their activities. Public admission fees to view the impressive car collection are another means of support along with the facility rentals.
Gallery founder William "Red" Lewis' vision was to display the historical cars and trucks as pieces of art. Lewis has showcased the breadth of automotive history by including cars from the early 1900s up to modern times. That is why he seeks "my-uncle-had-one-of-those" type cars such as the Pinto and Valiant. He is also tuned into presenting a colorful look with vehicles finished in a rainbow of different hues.
Each month the cars on display are rotated so that the Gallery exhibits have a totally different look 12 times each year. Lewis' love of automobiles comes from his many years in the car wash business where he became a major manufacturer of car washing equipment. After selling the manufacturing end of the business to a private equity, Lewis came up with his concept for The Automobile Gallery.
From time to time The Automobile Gallery has special exhibits such as a display of electric vehicles ranging from a 1917 Milburn Electric Coupe to a Tesla. Currently on display are two Corvettes with connections to the Green Bay Packers. The Gallery also gets involved in a range of community activities from educational programs to forums about state licensing regulations for hot rods and collector cars.