News
PFC Brakes Promotes Chris Dilbeck to Director of Motorsports
PFC Brakes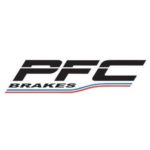 has promoted Chris Dilbeck to the role of Director of Motorsports, the performance brake manufacturer announced.
A portion of his new responsibilities will include managing the PFC Brakes race department as well as strategically growing the PFC brand and market share across new sportscar, open wheel and other professional motorsports series, the company said. In addition to the new segments of racing under the PFC banner, Chris will still be responsible for the management of our current NASCAR and circle track client base.
Dilbeck's tenure at PFC Brakes began in 2012 where he was hired on as the short track technical sales representative. Dilbeck was later promoted to the position of NASCAR and short track sales manager in 2015, where he gained experience with INDYCAR, Road to Indy, as well as several sportscar series.