News
PFC Brakes Launches New Website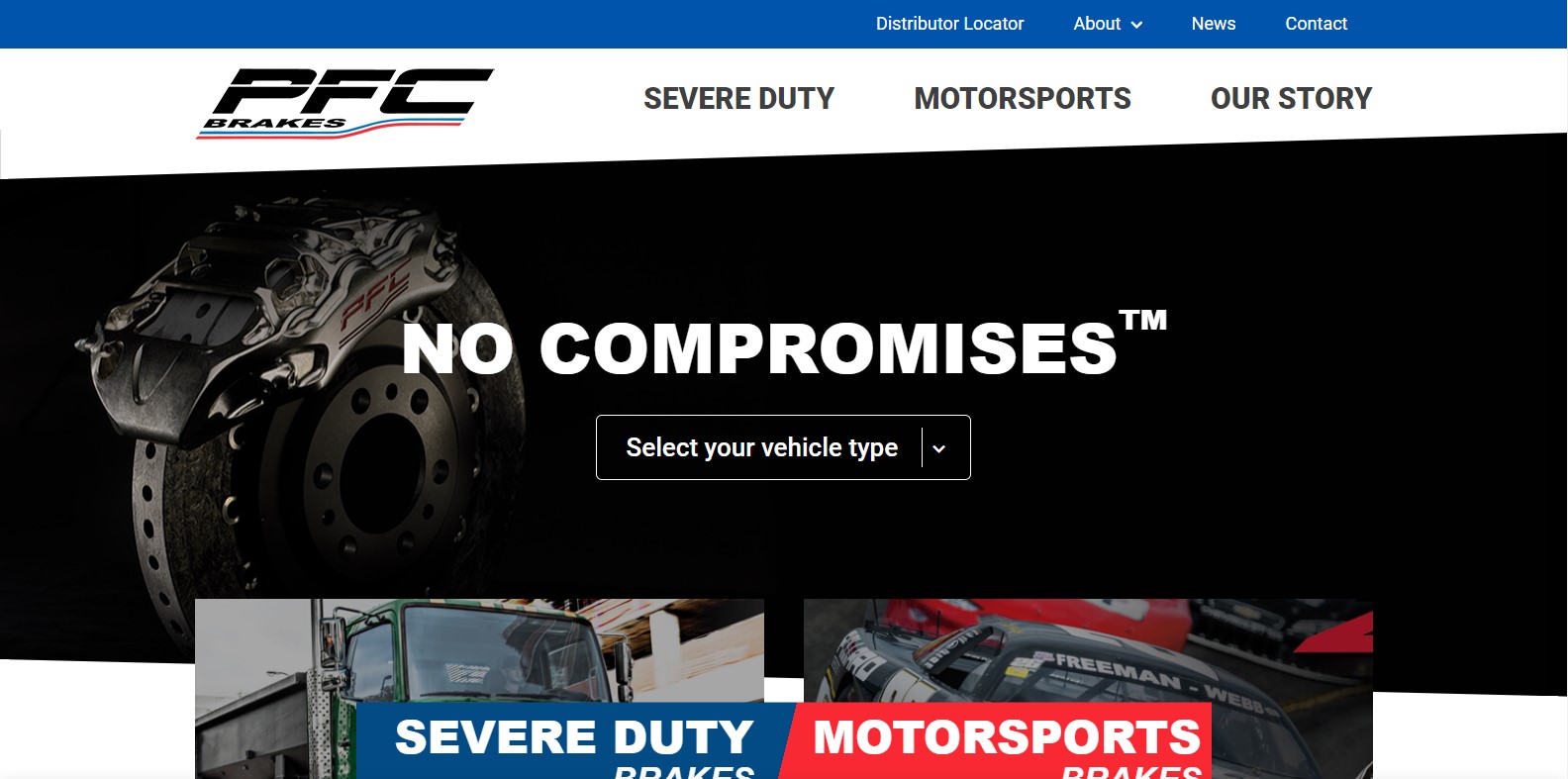 PFC Brakes has launched a redesigned website, the company announced.
"Together with the PFC marketing team we are excited about our ongoing relationship of 6-plus years and the launch of a new open-source, mobile-friendly website. Our focus will continue to be an extraordinary digital experience for website visitors who are searching for the best braking products that PFC has to offer," said Richard Flynn, senior account manager, CC Communications.
The new PFC Brakes site, pfcbrakes.com, will enable users to find products quickly and efficiently by market segment on any device, the company said. A re-tooled Severe Duty parts finder, a new dealer locator and a mobile-first design are just a few of the new features that complement the new design.
"As our U.S. business has evolved over the past few years, it's imperative that our website reflects those same changes. The new website makes it very clear to the consumer if you need Severe Duty or Motorsports brakes, you're in the right place.," said Adam Keiser, PFC Brakes director of marketing.
Since the site's last iteration (2017), PFC Brakes has shifted away from the passenger car market and has become focused on its severe duty and motorsports product lines, the company said.