News
Petersen's Honorary Board Member has Royalty and Motorsports in His Blood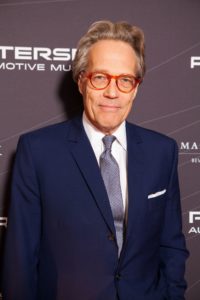 The Petersen Automotive Museum has made Charles Henry Gordon Lennox, the 11th Duke of Richmond, its newest honorary board member. This is only the second time in the Petersen's 25-year history that an honorary member has been added to its board of directors, the first being Wolfgang Porsche in October 2018.
As the owner of the Goodwood Estate and founder of both the Goodwood Festival of Speed and Goodwood Revival in 1993 and 1998, respectively, the Duke of Richmond is one of the world's greatest stewards of motor racing history and was instrumental in building the modern concept of vintage racing events, according to the museum. His decades of experience, influence and expertise will be a guiding light for the board of directors, helping to shape the future of the Petersen from its 25th anniversary festivities and onward.
"The Duke is one of the most knowledgeable and influential figures in the world of car culture," said Terry L. Karges, Petersen Automotive Museum executive director. "His ongoing position with the Petersen should be a great asset to us for years to come."
Duke of Richmond is a title in the Peerage of England that has been created four times in British history, according to Wikipedia. The current dukedom of Richmond, of which Lennox is a part, was created in 1675.