News
Petersen Museum to Honor VW CEO at Annual Gala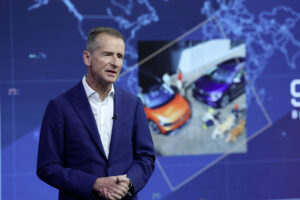 The Petersen Automotive Museum will honor Volkswagen Group CEO Dr. Herbert Diess with its Robert E. Petersen Lifetime Achievement Award at its 28th annual Petersen Gala on October 1, 2022, the museum announced.
The Robert E. Petersen Lifetime Achievement Award recognizes the significant influence and contributions of Diess in moving toward an electrified future and navigating through one of the most revolutionary periods in automotive history, museum representatives said.
Diess currently serves as Volkswagen Group CEO, where he oversees all brands of the largest carmaker in the world, including VW, Audi, Porsche, Lamborghini, Seat, Skoda and Bentley. He has also recently been placed in charge of Volkswagen's software subsidiary CARIAD, which plays a role in the company's future direction. Under Diess, the Volkswagen Group has moved aggressively to electrify its lineup and plans to have almost 100% of its cars available in major markets produce zero emissions by 2040, the company said.
As the latest recipient of the Robert E. Petersen Lifetime Achievement Award, Diess will join a list of award winners that includes Carroll Shelby, Dr. Wolfgang Porsche and William Clay Ford Jr.
"The contributions of Dr. Diess to the automotive industry are massive and impossible to understate," said Petersen Automotive Museum Executive Director Terry L. Karges. "As the future shifts to an electric one, his guidance at the world's largest automotive producer has been critical and will continue to be so. We are honored to present him with our highest award and have him attend our annual gala."