News
Petersen Museum Debuts Pininfarina Exhibit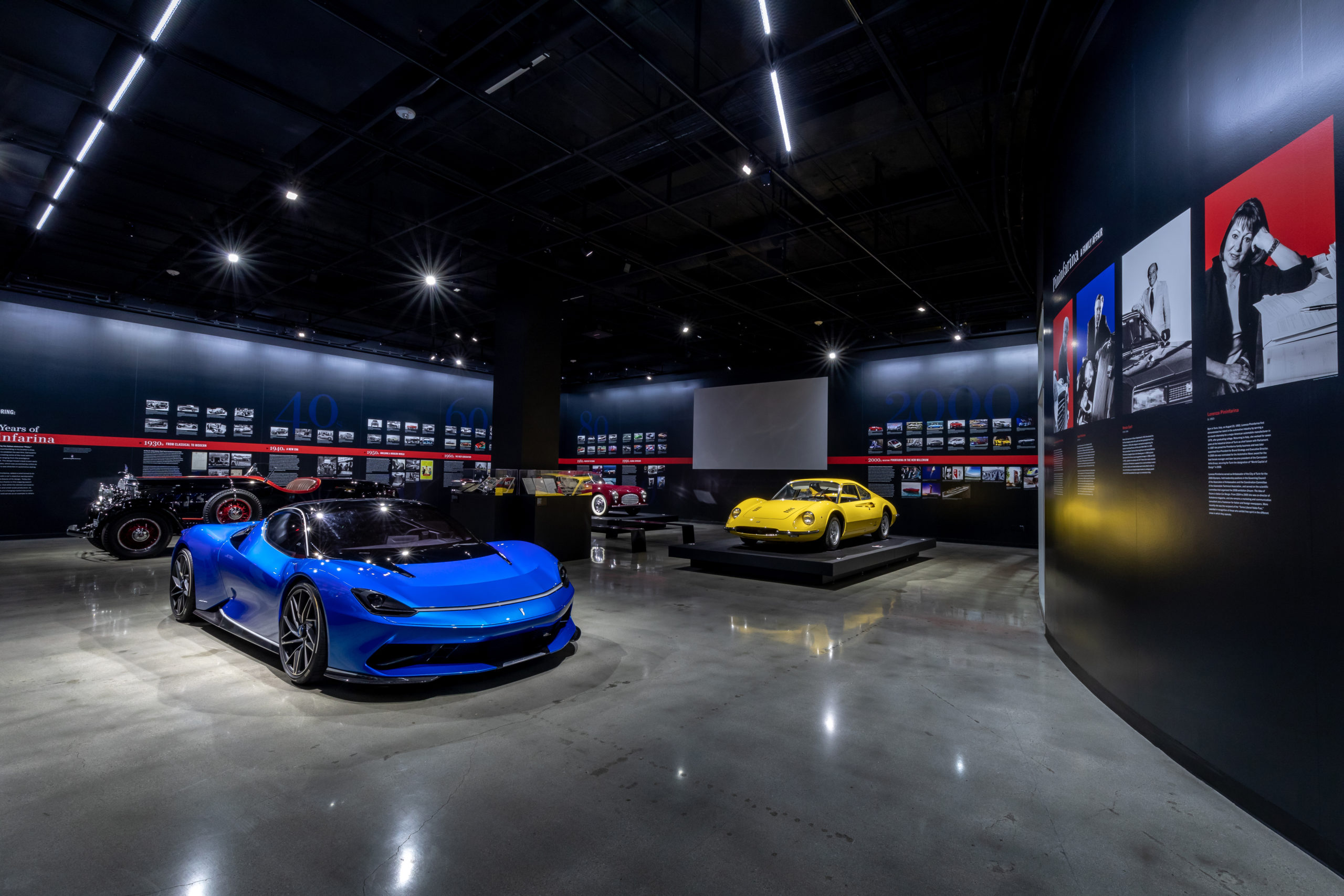 The Petersen Automotive Museum has debuted a new exhibit celebrating Italian design firm and coachbuilder Pininfarina, the museum announced.
Located in the Armand Hammer Foundation Gallery, "The Aesthetic of Motoring: 90 Years of Pininfarina" will convey the significance and evolution of the Italian car design firm and coachbuilder through a curated display of four key automobiles representing its storied 90-year history, museum staff said.
Vehicles on display will include a 1931 Cadillac Model452A Boattail Roadster, the first Pininfarina body mounted on a non-Italian chassis; a 1947 Cisitalia 202 Coupe, widely considered one of the most attractive vehicles ever built; a 1966 Dino Berlinetta 206 GT Prototype, the first mid-engine Ferrari; and a 2019 Automobili Pininfarina "Battista," which is an early design model of the luxury hypercar rather than a functioning automobile. A 1967 Ferrari 365P Berlinetta Speciale "Tre Posti," the last vehicle bodied by Pininfarina for a private client, will replace the 1966 Dino Berlinetta 206 GT Prototype in April 2021.
"With its commitment to elegant, aerodynamic design and small-scale production, Pininfarina has created some of the most innovative and revered car designs in the history of the automobile," said Petersen Automotive Museum Executive Director Terry L. Karges. "The new exhibit will provide visitors with a behind-the-scenes look at the company's design history while paying homage to its innovation through these four rarely-seen vehicles."
"We are honored that a prestigious museum such as the Petersen is dedicating an exhibition to our anniversary," said chairman of the Pininfarina Group, Paolo Pininfarina. "The models on display perfectly represent our identity, which today is the same as in the 1930s: the centrality of design, an aesthetic sense capable of creating timeless beauty, the obsession with quality, the force of a tradition that combines industry, technology and stylistic research. Pininfarina has built up 90 years of innovation in compliance with these values".
The exhibit will join several other Pininfarina designs currently on display throughout the museum. On the Otis Booth History Floor, the vehicles on display include a 1959 Ferrari 250 GT Interim Berlinetta, 1985 Ferrari 288 GTO, 1989 Ferrari Testarossa, 1991 Ferrari F40 and a 2004 Ferrari Enzo as part of the "Supercars" exhibit. In the Vault presented by Hagerty, there are additional Pininfarina-designed vehicles available for viewing including a 1953 Nash-Healey Roadster, 1954 Nash-Healey Le Mans Coupe, 1972 Ferrari 365 GTC/4, 2001 Ferrari 550 Barchetta, 2010 Ferrari 599 GTO, 2014 Ferrari F12, 2017 Ferrari F12 70th Anniversary, the 1982 Ferrari 308 GTSi from "Magnum PI" and a Ferrari 458 Challenge art car by Tyler Ramsey.
"The Aesthetic of Motoring: 90 Years of Pininfarina" closes Dec. 5, 2021.
Tickets must be purchased in advance on the Petersen website, and guests will be required to wear masks during their visit. The museum will offer verified health care workers and first responders complimentary admission for themselves and up to three immediate family members for the rest of 2021.